Mr. Me-Too's Half Birthday
Jan 4, 2010
This post may contain affiliate links. Additionally, remember that I am not a doctor and any health statements must be verified by your doctor. Read my full disclosure policy
here
.
3 1/2 years ago I gave birth to Mr. Me-Too. 
Tonight we celebrated this occasion.
Me:  Happy Birthday, Buddy!  Thanks for being born!

Mr. Me-Too:  Thanks for marrying Daddy!

Me:  Are you having fun on your 1/2 Birthday?

Mr. Me-Too:  It's my favorite.  It's silly celebrating it now in the snow.
Normally, I cut everything in half.  But I didn't this year.  I was just thankful to wrangle the time to put our intimate party together.
Note to the candle companies (please give me the royalties for this) can you start making 1/2 birthday candles?  It looks like Mr. Me-Too is 31.  Not cool. 
We read a great book in honor of my little one's 1/2 birthday.  Well, we read it for every birthday.  But I really need to post a book for . . . . drum roll please . . .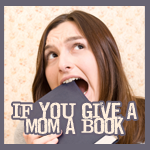 We read a super duper cute book tonight by Eric Carle called The Secret Birthday Message.  Eric Carle is such a creative author.  I would love to have the entire collection of Eric Carle books.  I guess that sounds like I am coveting.  I'm not really.  I don't dream about having all of his books.
Anyway,The Secret Birthday Message is neat.  A little boy discovers an envelope of clues under his pillow the night before his birthday.  He has to follow the clues to find his birthday present.  And I am not going to tell you what the present is . . . only that we have a large brown one who likes to sit on our couch.  But I didn't tell you. 
The coolest part about this book?  The pages are cut out.  For example, the little boy is to look at the moon first.  The page with the moon on it is slightly oval.  The star is pointy.  The stairs the boy must go down, are jagged.  I love unusual books.  And this book has unusual paper.  Unusual ideas that only ENCOURAGES my boys to expand their mind and seek to discover the surprise gift with glee.  You feel like you are on the scavenger hunt. 
This story was a fun way to end the 1/2 birthday day.  We snuggled on Mr. Smackdown's bed, and entered the underground hunt for the puppy dog I mean surprise gift in a basket.
What Sustainable Book have you read recently to your children?  Read my original post and link up with me this week!