Nerdy Ned Bible Stories: A Giveaway
Nov 28, 2012
This post may contain affiliate links. Additionally, remember that I am not a doctor and any health statements must be verified by your doctor. Read my full disclosure policy
here
.
There is a book that travels with us in the van.  It quiets the car.  Sometimes.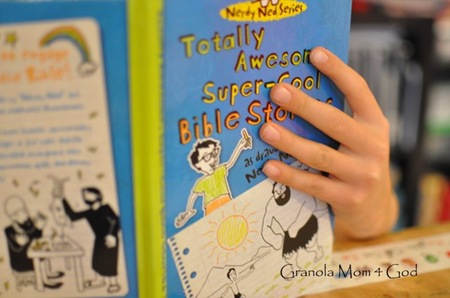 We don't stay quiet for long, because Nerdy Ned's, Totally Awesome Super-Cool Bible Stories is quite humorous.
Mr. Smackdown Reads to You
Mr. Smackdown is 8 and he is developing his storytelling skills.  He loves to read out loud to his fellow passengers in the car.  Perhaps it is an excuse to not listen to my music, but I think it is more that he enjoys making us laugh along with 
Nerdy Ned
.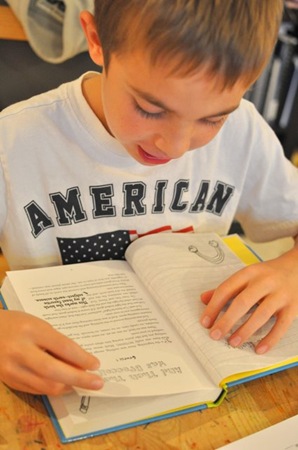 This act of reading out loud allows him to practice inflection and intonation that helps a story to really take shape in his mind.
A Book Written for Boys
While staying true to scripture, Nerdy Ned captivates young boys – creating a desire to read the Bible.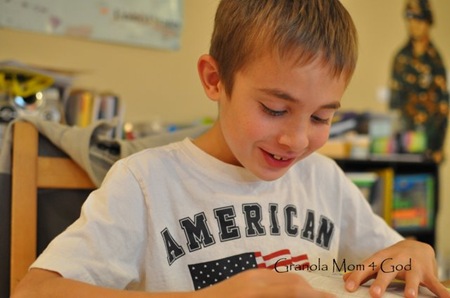 Because Mr. Smackdown has enjoyed this book so so so much, I am super excited to offer one of my readers the opportunity to win Nerdy Ned's Totally Awesome, Super-Cool Bible Stories published by Thomas Nelson.
Why Do I like Nerdy Ned?
It creates a desire in my son to read aloud to his siblings and myself.
The book makes us laugh.
The pictures or sketches are engaging and funny.
There are pages for Mr. Smackdown to respond to the story by drawing his reaction to the Bible passage.
All three of my boys spanning ages 4 -8 enjoy the book.
Win this Book!
Enter to win Nerdy Ned's Totally Awesome Super-Cool Bible Stories.
I was given a copy of this book to review as part of my involvement in the Tommy Nelson Mommy blogging program.  I was not paid for this post and all opinions expressed are mine.  We are still in the process of finishing this fine funny book. And I am quite positive that if you are a mom of a boy, you most likely will enjoy your child reading this book out loud to you.


a Rafflecopter giveaway