Quick Hot Chocolate in the Vitamix
Oct 1, 2013
This post may contain affiliate links. Additionally, remember that I am not a doctor and any health statements must be verified by your doctor. Read my full disclosure policy
here
.
If you want your child to be felicitous and inform you that your hot chocolate is better than store-bought hot chocolate (I would hope so!), I highly advise you to make your healthy hot cocoa in the Vitamix.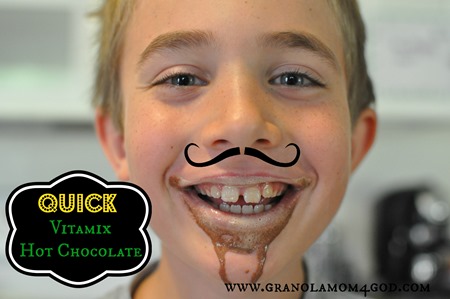 This recipe served 3 children and myself – with each artisan mug being slightly less than 1 cup.
Vitamix Hot Chocolate Ingredients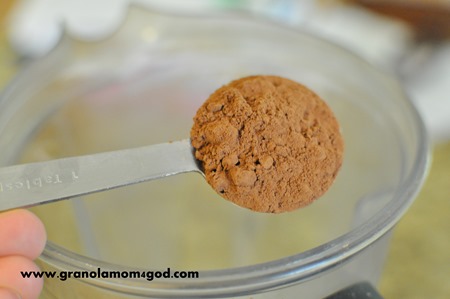 3 rounded tablespoons Dutch-press cocoa (dare I mention, yet again, that I have this stuff on auto-ship from Amazon?)
3 tablespoons raw honey (depending on desired sweetness)
3 cups raw milk (or organic whole milk – preferably non-homogenized at least)
Directions
Your instructions are quite simple. Make sure to dump all ingredients into your LARGE Vitamix container due to the milk expanding to 5 aerated cups of hot chocolate. Allow contents of blender to vigorously circulate for 5 minutes on high speed at level 10.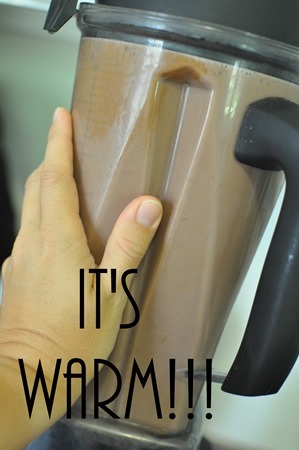 At the end of 5 minutes, the liquid will be the perfect drinking temperature: 120 degrees. Froth and foam will gradually disappear.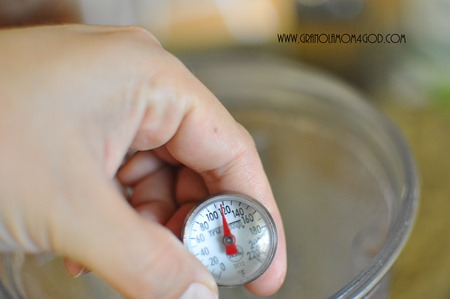 Forget the days of scalded milk. No more ice cubes diluting the chocolate. And complete control over all ingredients rests in your hands.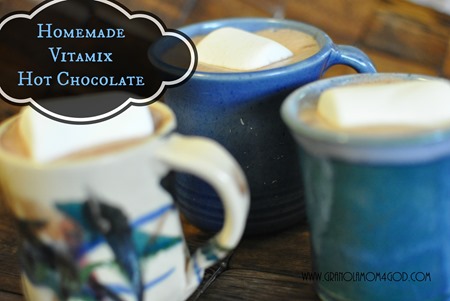 Interested in more recipes? Join me for 31 Days of Vitamix-ing.