Raising A Modern Day Knight
May 3, 2013
This post may contain affiliate links. Additionally, remember that I am not a doctor and any health statements must be verified by your doctor. Read my full disclosure policy
here
.
The subject of guns can be a touchy one. So if you have issues with guns unsubscribe from my blog now. I'm about to show you some guns being used . . . properly.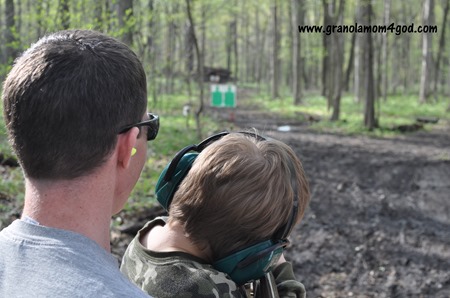 Brian stood beside each of our sons while they practiced shooting. He always made sure that the barrel of the gun was pointed in the appropriate and designated direction. No person or animals were hurt for this blog post (except if you want to count the hotdogs and hamburgers).
Raising A Modern Day Knight Defined
The Engineer has been meeting with a group of other dads (with boys) for several months now.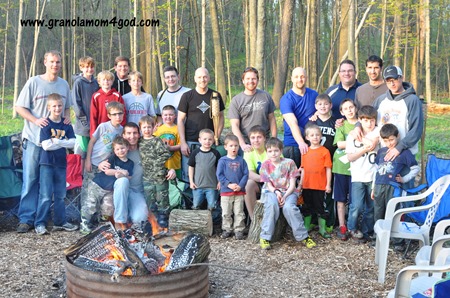 Their purpose is to raise up boys who become real men, by giving them
a vision,
a code of conduct,
and a transcendent cause (Christianity) in which to invest his life.
These dads from our church and community want to do something different. They have formed a fellowship with which to hold each other accountable – to create moments together where rites of passage can be documented and boys can turn into men through ceremonies and training.
The Effects of Raising A Modern Day Knight
The Engineer is purposefully investing in his sons and let me tell you, it has had trickle down effects into many aspects of our family life.
All for the better.
Our boys are largely respectful. They open doors for ladies. They clean up their mess. They defend the women in their household. They seek danger and never run from it (ok sometimes they do – they are still kids.)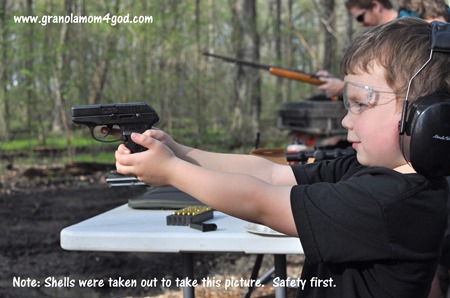 Ceremony Is Missing In Our Culture
Many years ago, we began researching the idea of "ceremony." There aren't many events in our American culture that are rooted in Biblical tradition that leave a legacy and provide a roadmap of action for the future. Our journey initially led us to A Family Guide of Biblical Holidays.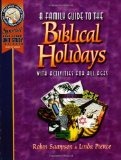 Books that Inspire the Modern Day Knight
The Engineer has also read authors and stories like:
Books and teachings from men who ooze manhood and adventure (just like my Engineer).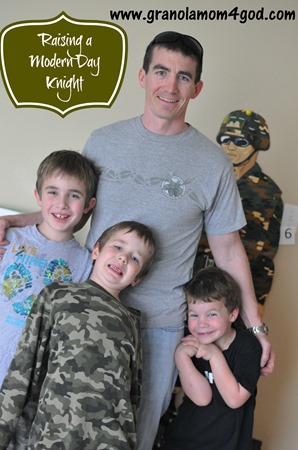 Modern Day Knight Ceremony Benefits
Raising A Modern Day Knight brings back ceremony into our family.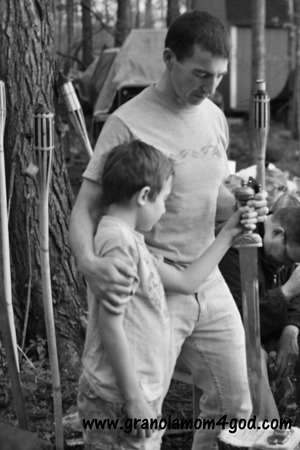 It lets our sons know when they have reached an important age – an age where they clearly know what is expected of them.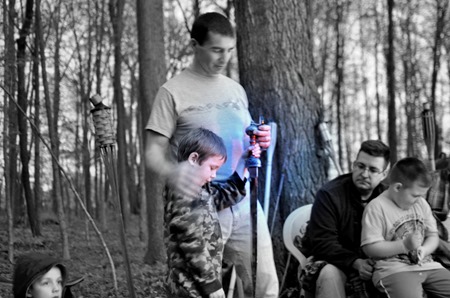 It culminates in one final day (many years from now) . . . a ceremony when they know that they have reached manhood. They are a man.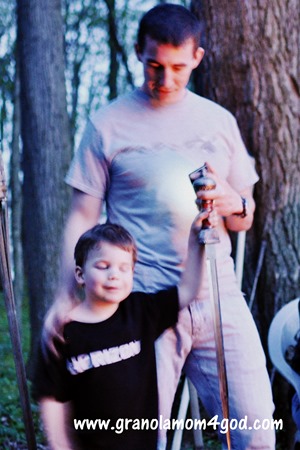 And they act like it.
If you don't raise your son to manhood… the world will!

– Dennis Rainey
Dangerous Boys
If you are around us, you will hear us encouraging our boys to be dangerous. We purposefully try to NOT say, "Be careful." While we don't want them to get hurt, we also don't want them to fear life. To fear trying something new.
So we have them in Taekwondo.
The Engineer takes them on backpacking trips once they are 5 years of age.
They get to help build and start campfires.
They have used hammers, knives, saws, and drills.
We let them get dirty.
They can climb trees (when there are some to be climbed).
They can get on the roof.
We have them scale the climbing wall at church.
The Engineer has even built them a ramp to jump off of on their bikes.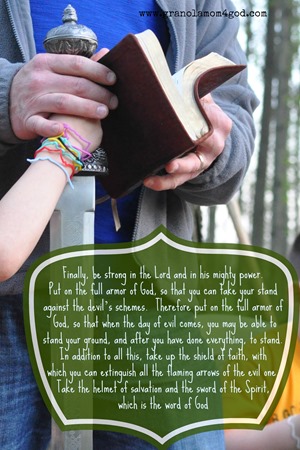 A Challenge to Families with Boys
May I challenge you to invest in your sons and teach them how to be a Modern Day Knight (this is an affiliate link to get the book) in our technology driven society. Give them their war cry.