Random Thoughts and a Tropical Traditions Winner
Oct 21, 2009
This post may contain affiliate links. Additionally, remember that I am not a doctor and any health statements must be verified by your doctor. Read my full disclosure policy
here
.
I just discovered Evernote today.
On my way home from JoAnn's this morning, I was thinking about my blog, of course. And then I was thinking of some of the questions that you all sent me.
Many of you have asked how I do it all. Which I don't. It just looks like it. You only see the mostly good things.
Anyhow, I need something to help me organize my life and thoughts, because I am just too right brained these days to keep anything in order.
Enter Evernote. I just have to figure out how to use it and find something to add to my Evernote. I will probably use it to store Tot School ideas.
Oh, yea . . . JoAnn's. Way excited about my purchases . . . more fun slings will be making their way to my etsy site! You see, I sold a sling today that well . . . I forgot I had a picture up of–if only I had know about Evernote several weeks ago. And well . . . I already sold that sling–weeks ago. Thankfully, JoAnn's had the fabric of said sling that I didn't have in stock.
Guess I know what I will be doing tonight.
But you wanted to know who the winner is, right? Of the coconut oil? The very oil that was lathered on my toast this morning?
I don't want to forget to tell you that I do have one more giveaway coming up. It will be for women only . . . I'll give my men readers a warning when this giveaway comes up. This special giveaway will be in November and brought to you by the Diva Cup, which is a must-have for every woman.
I'll probably do another giveaway from Tropical Traditions, though. What a cool company. Did you catch how they are sold out for Jesus? They are also pros about effectively using Social Media.
I'm supposed to be telling you the winner, aren't I?
Did I mention that I am going to start hosting my own "meme?" By the way, isn't that the most annoying word EVER. It reminds me of another word that I truly don't like that actually goes along with my November giveaway. This "meme" is going to be called: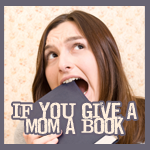 But I need to make dinner, so I can't tell you any more about my new "meme."
You still want to know who the winner is, don't you?
I'll tell you.
But first, if you haven't read Hottie Hubby's recent post, then you need to go do that. Yes, he and I admit that his post is a bit long. But the examples he shares with you are NECESSARY to understand the big picture of his post. This was his second guest appearance on my blog, click here for his first post. Please leave him a comment. I LOVE to read his writing and see his creativity. The more people who comment, the greater the likelihood we will hear from him again.
OK . . .
And the final winner of the Tropical Traditions Birthday Bash Giveaway goes to . . .

who wrote, "I would love to try a recipe with coconut flour…maybe the biscuits." Thanks, Chocolate Covered Chaos! I'll send you an email with some information!
By the way, aren't you impressed? I finally learned that if I have Picasa open on my computer and take a screen shot at the same time, it automatically gets saved as a .jpg file. This allows me to edit the screen shot and only show you the Generator button. Too cool.
Thanks to EVERYONE who left a comment for this giveaway and all of the others. I tried to either email you back or visit your blog. If I haven't yet . . . know you are still sitting in my inbox. Sorry for the cramped quarters. I have 180 emails sitting in there currently.
Would you do me a favor . . . if you end up ordering from Tropical Traditions, would you tell them that I referred you? I get free stuff that way. I really like free stuff. And then you can set yourself up for their referral program. Oh, here is my referral number: 5498794. Thanks!
Someone please leave me a comment. I'm having a hard day. Can you tell?