Red Lentil Roast (Loaf)
Apr 18, 2013
This post may contain affiliate links. Additionally, remember that I am not a doctor and any health statements must be verified by your doctor. Read my full disclosure policy
here
.
Sweet yet salty.  I ate Red Lentil Roast for three meals on Monday.  I suppose you can say, I like it. Even the kids liked it.  Heck, My Fitness Pal loved it!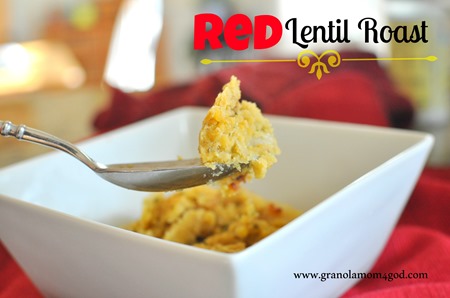 Red Lentil Loaf
Ingredients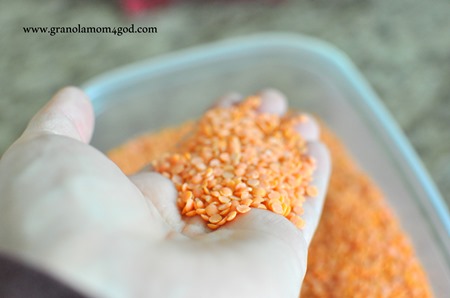 1 1/2 cup red lentils
3 cups beef or chicken stock (you  can use broth)
1 cup chopped onion
1 clove pressed garlic
1/4 coconut oil
1 egg, beaten
1 tsp parsley (fresh or dried)
1/4 tsp thyme
dash of nutmeg (very important)
1 tsp Celtic Sea Salt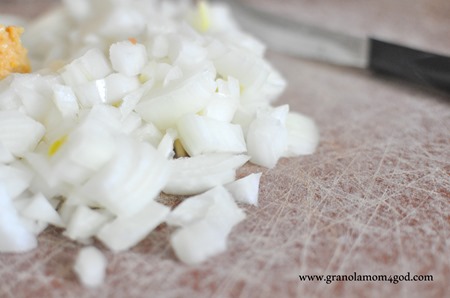 Directions
Give the lentils a bath in a colander and drain.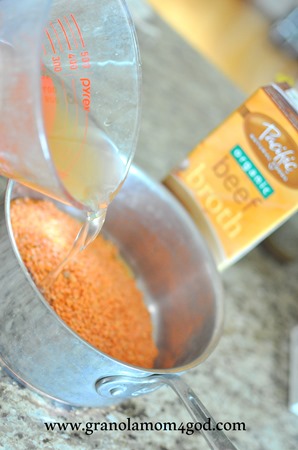 Simmer in broth for approximately 25 minutes, covered.  Once the lentils are soft – don't even think about draining any excess broth off.
While lentils are cooking, sauté onions and garlic in coconut oil until lightly browned.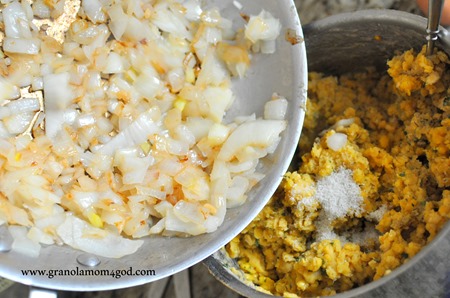 Mix all ingredients together.  I warn you, it becomes a mushy mess – but the taste is worth tolerating the appearance of this meal.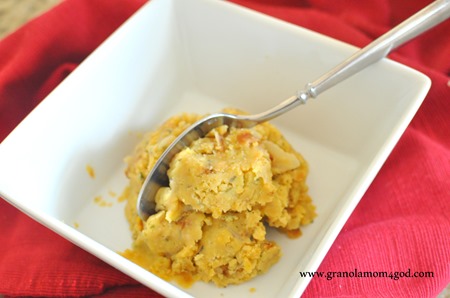 Transfer to a well-oiled Dutch Oven (which you could have used to cook the lentils with – mine was dirty when I starting making our dinner) or loaf pan.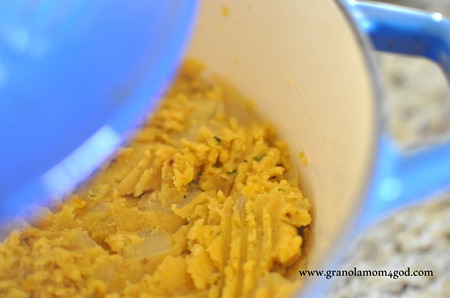 Bake at 375 degrees for 35-40 minutes.
Note:  If you know how to make gravy, (which I have NEVER made in my life) pour over the top of this meal. Additionally, this would make an EXCELLENT stuffing substitute in lieu of traditional turkey dressing.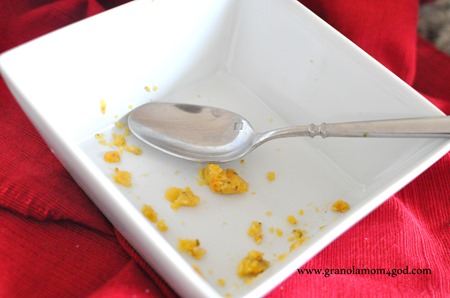 Bon Appetite!