Shop With Charity In Mind
Nov 25, 2012
This post may contain affiliate links. Additionally, remember that I am not a doctor and any health statements must be verified by your doctor. Read my full disclosure policy
here
.
While I try and ignore the flurry of activity in the stores, I know that it is occurring. Money is being spent; presents are being purchased; the meaning of Christmas is getting dustier with each season.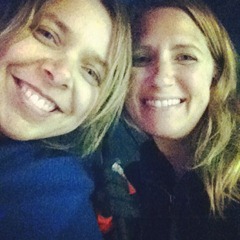 I know because I was out until 2:30 AM Friday morning, hanging out with a dear friend. I had a ton of fun shopping. And my friend, Cole and I, had some good heart-to-heart conversations. Jesus stuff.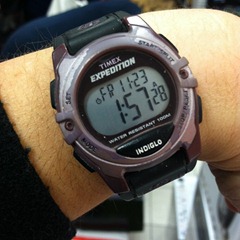 But there was still a nagging in my heart . . .
I wrestle every year with Christmas shopping and really Christmas in general.
Which is why I am excited for Generous Tuesday. (Scroll down if you want to skip my soapbox.)
Jesus Wasn't Born on December 25th
Don't stop reading!
Sorry to burst your bubble, but December 25th, really isn't the day Jesus was born. Though you may think I am jesting, I encourage you to watch What's In the Bible: Why Do We Call It Christmas?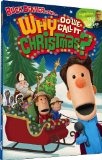 This children's video does an excellent job explaining some of the myths surrounding Christmas.
Christmas is a Struggle
I am going to to be honest. I am greedy. I struggle with materialism. And Christmas only fuels that lust for more.
I have considered not celebrating it – Christmas. Or celebrating the birth of Jesus some other time of the year.
However, this just isn't practical or doable in my season of life right now.
And so, I walk a fine line.
This year, I've almost had a complete switch in thinking. I've yet to give my Christmas wish list out, desiring for the money spent on me to be deferred to charity or used to support sustainable products like fashionABLE.
On Christmas day we are even considering volunteering at a homeless shelter or serving in some capacity.
Spending Money for Good
I have found one way to spend money with purpose.
Pure Charity allows ME to influence Walmart
It is a way to shop for change.
Pure Charity is uniting individuals, non-profits & businesses in order to fund projects dealing with the causes and non-profits you care about.
Pure Charity connects me or you, the consumer, with the companies and products we already use and purchase – like Target, Wal-Mart, Living Socials, Groupon, etc.
These big companies want to give money away to charities. It's good business for them.
But we can have a say in where these big companies spend their money.
I like that.
A percentage of my purchase at say, Target, will automatically be credited to my giving account registered through Pure Charity. Presently, I have chosen a project that will help a school grow a healthy garden in Mozambeque, Africa. (More on this later.)
All I have done is purchase Christmas presents, but because I linked my credit card to my Pure Charity account, Target was alerted to send a percentage of my purchase to the giving fund I already designated.
When you sign up, a percentage of your purchase will also go into my charity fund. And if you encourage others, then likewise a percentage of your friends' purchases will fill your charity fund.
You Won't Make Money Thru Pure Charity, BUT You Will Change a Life
Don't think you are going to make money off of Pure Charity. Because you won't. All you are doing is helping to change the world through purchases you already make when you shop for your family.
Pure Charity is an affiliate program for charity. For social good. To bless a life.
How Do I Use Pure Charity to Bless Others?
Download the Pure Charity app to your web browser. Spread the word about Pure Charity.
Through Pure Charity Rewards you can purchase products and services from
your favorite brands and a percentage of those purchases goes right into
your personal Giving Fund. Browse promotions and deals, saving you money
and generating funding for you to change the world for good.
Link your credit card.
So when you purchase something at participating stores online and in person, the charity you fund gets a percentage of your purchase.
The Charity I Have Picked to Fund
JAM feeds some 700,000 children porridge every day. The focus of this project is to providing gardening kits to schools in order to provide healthy meals and then sell the extra produce for income.
Their goal is to fund this project by December 31, 2012. Currently, there are only 2 backers, and I am one of them.
Will you join me in using the power of the dollar you will already be spending anyway on groceries, at Target, through the Wal-Mart online, or on that new Apple iPad? Link your credit card and have a say in where big companies spend their money.
Be Preparing for Generous Tuesday
What is Generous Tuesday? Please watch the following Generous Tuesday video made by Pure Charity.
What now?
As you shop on Cyber Monday or from now on . . . use Pure Charity Rewards (coupons are available from Lowes, Macy's, Apple, Walmart, Gap, Eddie Bauer, Petco and more).
For example, I got free shipping on my Shutterfly order AND money was dropped into my giving fund.
Beautiful.