Smoothies Don't Need a Recipe
Oct 4, 2013
This post may contain affiliate links. Additionally, remember that I am not a doctor and any health statements must be verified by your doctor. Read my full disclosure policy
here
.
Smoothies don't need a recipe. Embrace this fact. Because if you can, you'll allow your children to learn to make smoothies. And when they learn to make smoothies, they begin to eat more vegetables.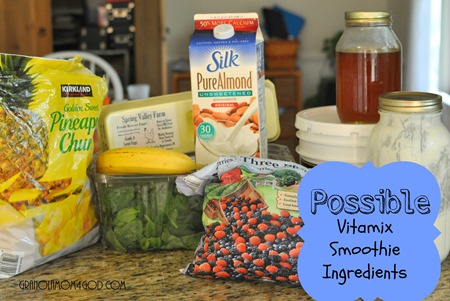 Possible Vitamix Smoothie Ingredients
spinach (always put this green in the Vitamix container first)
frozen fruit: pineapple, mixed berries, and DEFINETELY frozen bananas (Note: we tried frozen grapes but we did NOT like the grape skin in our smoothie)
raw, free-range eggs from a local farmer
almond, coconut, or raw milk
raw honey or Stevia
coconut oil (but you only add this AS the Vitamix is running on HIGH)
carrots
tomatoes
Directions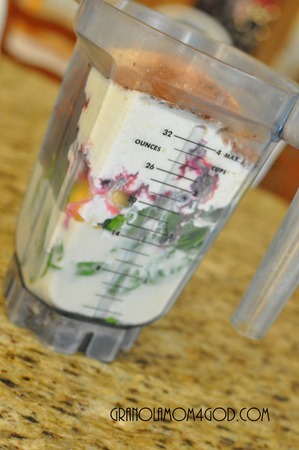 Blend all ingredients together. For a thicker consistency, use more frozen fruit and less liquid.
My kids prefer their smoothies in a Mason jar with a metal straw.
But a lid on said Mason Jar is even better.
Just sayin'.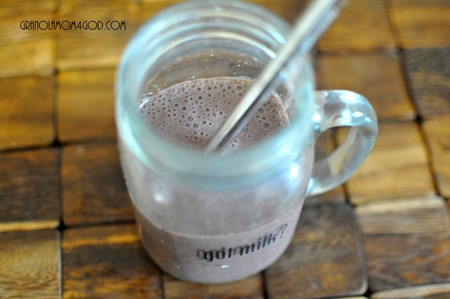 Drink up!