Strawberry Balsamic Salad Dressing
Apr 17, 2012
This post may contain affiliate links. Additionally, remember that I am not a doctor and any health statements must be verified by your doctor. Read my full disclosure policy
here
.
I've never made a salad dressing that could be classified as a reduction sauce. 
Until now.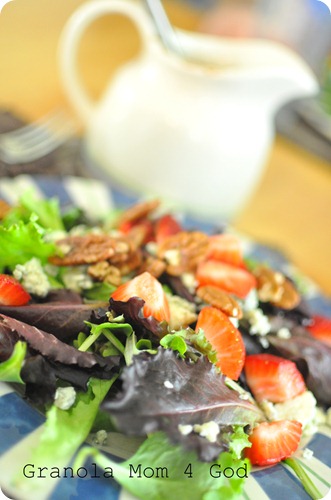 What is a reduction sauce?
It is kind of like distilling your food.  The process of making a reduction sauce involves heat and evaporation.  The end result is a thick sauce or liquid that has intense flavor.
Strawberry Balsamic Salad Dressing
Ingredients
1 cup balsamic vinegar
1 cup red wine vinegar
5 organic strawberries (sliced)
1/4 – 1/2 cup honey
3/4 cup olive oil
1/4 cup diced onions
1/4 cup fresh parsley (chopped)
Directions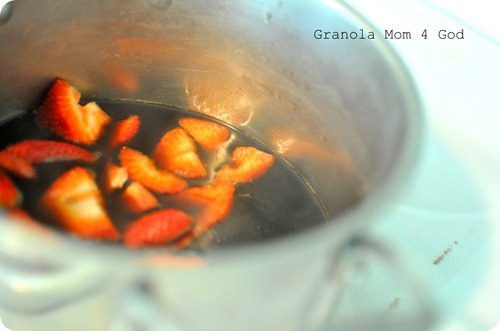 Bring strawberries and the vinegars to a boil.  You will boil until the liquid has reduced by 3/4 . . . leaving about 1/2 cup in your pot.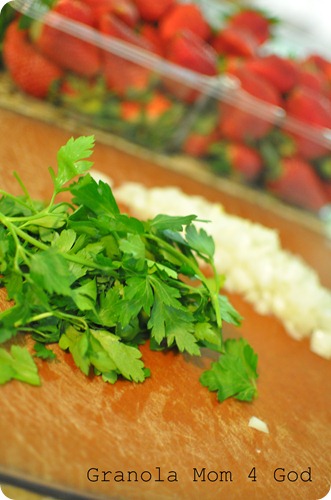 Meanwhile chop onions and parsley.
After you have collected honey from your bee hive, add it along with the onion and parsley to the reduction sauce.
Simmer 10-15 minutes.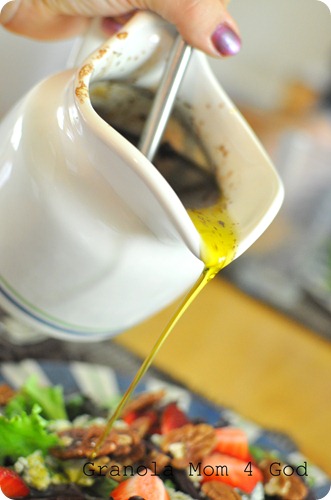 Allow reduction to cool. 
When you have a free moment, whisk in olive oil and serve over a fresh salad.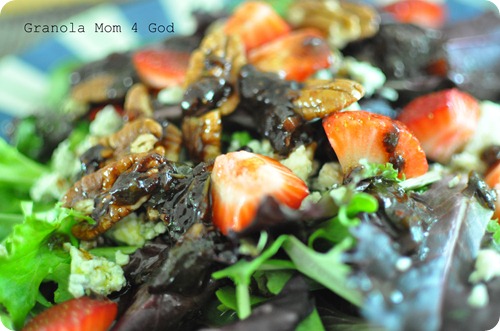 Strawberry Balsamic Reduction salad dressing pairs excellently with grilled chicken, fresh sliced strawberries, blue cheese, and pecans.