The Awkward First Meeting
Jan 14, 2013
This post may contain affiliate links. Additionally, remember that I am not a doctor and any health statements must be verified by your doctor. Read my full disclosure policy
here
.
Sometimes the first Bible study meeting is . . . awkward. You walk into church or someone's house and you instantly notice that you are different.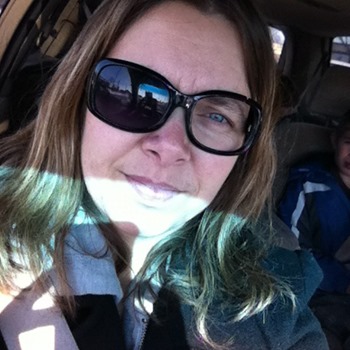 At least YOU think you are different. (The reality is that you all are unique. It says that is Psalm 139. Hello!)
Your Perception of Book Club
You attended the event in sweats, never imagining you would have to put your black date night boots on and have your hair up in some coif. It is 7 pm, after all.
Perhaps their house smells fruity. (Or herbal – if you are visiting my house.) There might be pedestals with plants or a bust of someone famous — but you haven't the faintest idea who the pasty white person is because your child is only three and you haven't started studying history yet. There isn't a plastic toy to be seen, and the kitchen counters would pass the white glove test.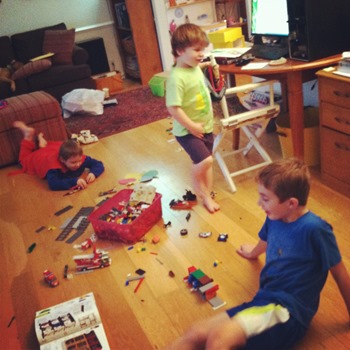 Heck, there is even a scented candle glowing in the bathroom.
She thinks of everything.
And so you . . . you slink in with you shoulder bag sliding off your flabby bicep and down into the crook of your elbow as your bangs cover your eyes, knowing that you must go into camouflage mode.
Hopefully super mom won't be coming.
You sit in the seat farthest away from the leader and hope you can get through the next two hours without having to do more than say the obligatory, "Hi. My name is __________. I'm here because this seemed like a good book to read. And I'm a mom."
The Reality of Book Club
While you may experience some feelings of inadequacy for this book club, I want you to know that either you are convicted or you are allowing yourself to be condemned.
Discern the truth and do something about it. You will do this by getting into the Word and deciding if your feelings are fact or fiction.
Otherwise, assume the best about all of the other women who are showing up here each Monday.
We are All Women.
We are women. We love our kids, but at times, we don't think we love them. Sometimes we have to dig deep.
We don't always get dressed or do our hair and some of us don't even own a pair of sexy boots.
Or skinny jeans.
We go braless, wear the same clothes two days in a row, and sometimes yell raise our voice at our children.
We sin.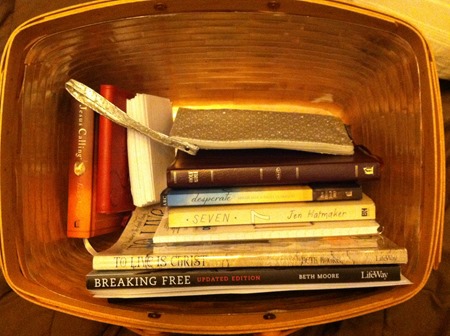 We don't always get our quiet times done. In fact, the Bible may be dusty. Each day might seem like a repeat.
But I'm here to tell you, that on Monday's things are going to be different. And together, we are going to turn our thought lives around.
Homework
Do you have your book yet? Download it to your Kindle or go purchase a copy of Desperate: Hope for the Weary Mom Who Needs to Breathe.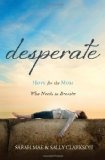 Download the Writing Towards Hope Journal, Amanda and I created specifically for this book club.
Read the Introduction of Desperate.
Journal your thoughts and then share them on the Desperate Facebook Group Amanda created. (By the way, Amanda is very cool. She is so tech savvy too. Her blog is The Pelsers. Go say "HI!"
If you're joining us, please link up with us so we can follow and get to know you! Add your blog about page or Desperate review, your Facebook page, and/or Twitter.
(There are currently some issues with InLinkz embedding in a post, so use this link to add to and view the linky. Amanda's linky is the same – you only need to link up through one of our sites.)
If you don't have a blog, leave a comment and just introduce yourself – your kids, your heart, your walk with the Lord, etc.
Oh, and if you want to ONLY receive blog post that relate to the Desperate Book Club – you are about to be blessed! Sign up to receive the combined blog posts of Amanda and I using a handy form Amanda created!
Note: Prepare and plan ahead. I want to encourage you to set your alarm early each morning to spend time with Jesus. Rise before the children. Greet the day before the sun rises. I know it's hard. TRUST ME. But if this mom of 4 can do it – you can do it. I'll share tips on HOW to accomplish this monumental task soon.