The Core: Reading
Jul 11, 2012
This post may contain affiliate links. Additionally, remember that I am not a doctor and any health statements must be verified by your doctor. Read my full disclosure policy
here
.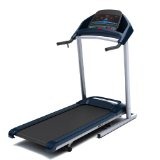 I never thought I would find myself reading a quality book while sweating profusely on my treadmill.  I loath exercise enough that I numb my experience with vacation reading.  However, oddly enough, since this whole I Quit Sugar thing . . . I have a strong aversion to frivolous reading.
Instead of a piece of pie, hand over the book.  In this case, I devoured chapter 4, titled "Reading," from The Core, by Leigh Bortins.  Previous discussions can be found on my Classical Education page.
Exercise Your Mind With Books
Our treadmill is surrounded by books.
When we go to the library, we don't bring home five books; we bring home 50 books.  My bedside table has at least six books stacked on top and close to 30 underneath.  I have book gluttony like I have Bible gluttony.
Proficient readers live in households that contain over a hundred books. (Bortins 90)
A large collection of books, especially when observed through a child's perspective, shows that the owner must value the words in those books.  Someone who loves books can't help but share their passion.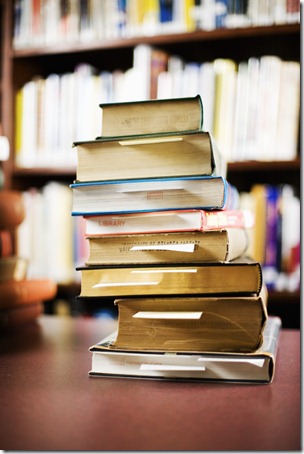 We have always read from a wide range of book genres and reading levels.  Leigh mentions how  an interaction with various levels of reading difficulty is important.
When you read above a child's reading level, it increases their vocabulary.
Reading below a child's reading level, even if it is just a board book, helps them master common words.
Finding books at a child's comfort level increases their reading skills.
How to Teach Phonics
If you know the grammar of phonics, rather the 70 sounds and 30 spelling rules, then you can teach someone to read.
An educated person is not someone who knows something, but someone who can explain what they know to others. (Bortins 92)
Somehow I learned to read.  I remember countless workbooks and never understanding what I was doing.
Teaching my children to read has felt like new learning to me, though.  Knowing the structure and reasons why certain words are spelled the way they are has greatly improved my reading the past three years.  I am grateful to re-learn phonics, that is if I was ever educated in phonics.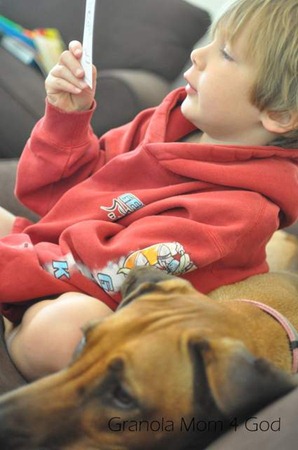 The Core mentions two books that "prepare" the teacher and provide a plan for teaching spelling.
If you want to teach your child to read using phonics rules, ideally you could have these two books in your tool belt, and use the books within your house to teach reading.
I placed the books on my Paperbackswap Wish List, as I am really happy with All About Spelling and All About Reading program we currently use. 
The classical model teaches students to depend on their own minds to retain information and not to rely on outside sources to think for them.  If the preparatory work is rigorous, the subsequent studies will be much easier. (Bortins 100)
For this reason, I like All About Spelling.  Lacking hoop-la and worksheets, it systematically teaches phonetic skills using multiple learning styles, without any teacher preparation prior to the lesson.  It is a simple but effective program . . . and I need the structure it provides. 

You Can Easily Learn a Foreign Language . . .
You can easily learn a foreign language, if you know the grammar or rules of phonics and writing (our next chapter).
By learning a new language tandem with uncovering the English language, a young mind can actually learn MORE.  This causes the brain to make comparisons, and increases learning.
Tips for Daily Reading
I loved what Leigh had to say,
To naturally increase vocabulary, be sure to introduce your children to a wide range of literature.  One of the false impressions books on classical education can give is that every good book read should be a historical or literary classic.  We want our children to feast on a wide variety of words.  So include science fiction and historical novels, books on nature and travel and chemistry, and periodicals like newspapers and magazines.  Enjoy graphic novels and dragon fantasies and books on great mythological heroes.  Don't feel guilty because you are not following a prescribed plan. (Bortins 102)
Did you know there is an art to reading?  I am curious about this concept.  I'm not talking about reading with inflection and different voices as if you are reading a storybook.  But most of us read books as if all books are novels.  But they aren't.  Add two more books to your wish list:
I have poignant memories of my mom reading to me.  It helped that vocationally I am a teacher, but the time she spent with me reading is what prompted me to begin reading to my children, literally out of the womb.
We read during lunch and snack, on a blanket outside many summer afternoons, propped up on cushions for a "read-in" during the winter, before bed, and in the car (using Audible).

In short, read.
Read.
If I closed by just telling you to read, that would seem like a shabby ending to this blog post.  But truthfully, read.
Chapter 4 starts with a quote by Fredrick Douglass that I shall end with,
Once you learn to read, you will be forever free.
It would be my prayer that by cultivating in my children a love to read, that they would savor the living Word of God that truly makes them free.
How do you read to your children?