The Core: Writing
Jul 11, 2012
This post may contain affiliate links. Additionally, remember that I am not a doctor and any health statements must be verified by your doctor. Read my full disclosure policy
here
.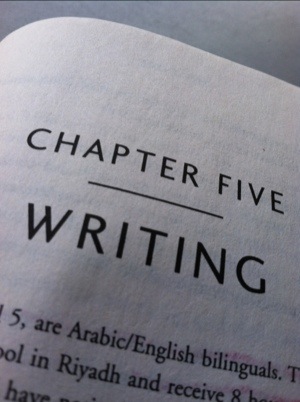 If you want to be challenged to write better, I suggest you skip all other chapters in
The Core
and focus on chapter 5.
Why should you read Chapter 5 of  The Core?
It is a practical and instantly applicable explanation on the foundational mechanics of writing.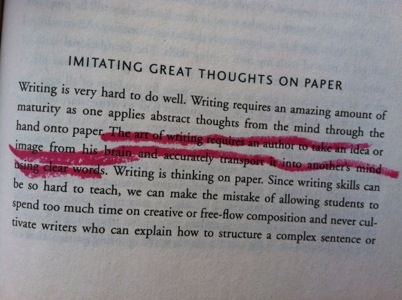 The art of writing requires an author to take an idea or image from his brain and accurately transport it into another's mind using clear words.
Leigh says it well, "Writing is thinking on paper."
I wrestle with this thinking/writing thing on a daily basis.
Words are important to me. I write because I express myself much better using symbols that represent sounds, rather than speaking. I like the delete button too much. Rather I need the delete button.
I, along with my children, can learn to use this button less and less by mimicking great writers. Even as a thirty-six year old, I enjoy copying sentences. In fact, I think I will sit alongside my children this year modeling the work of an ancient scribe.
Copy work encourages one to master the discipline of sitting quietly, reading, aids in memorizing large amounts of (Scripture), develops hand and eye coordination, strengthens hand muscles, and promotes beautiful handwriting.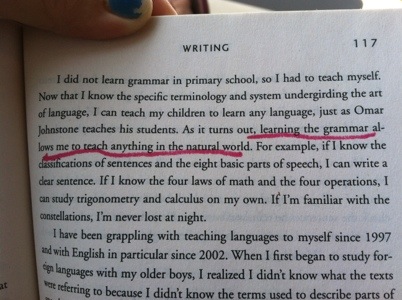 Once you know how to write — how to use language by applying "the structure of English" to express yourself, you can learn any language.
Any language.
Bortins will encourage you.
It is never too late to learn.
To become good at anything– copy and imitate. Copy and imitate.
Whew…a whole blog post written from my phone. To read more about Classical Education, discover my other Classical Education posts written from my computer.  🙂
Do you like to write? I sure must if I spent all this time tapping on my phone!