Traceable Bible Pictures
Dec 10, 2012
This post may contain affiliate links. Additionally, remember that I am not a doctor and any health statements must be verified by your doctor. Read my full disclosure policy
here
.
She had to be awake.  Even though it meant that her email was sent at 5 AM.  So I called her. I was awake.  Three out of four of my children were awake.  Thus, the world must be greeting the day with coffee like me.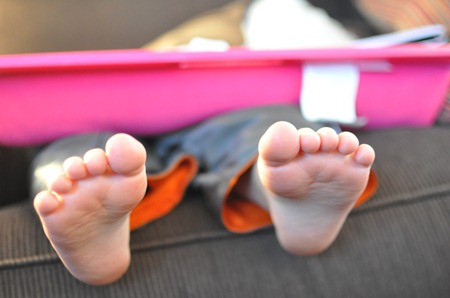 Forget that she was two hours behind.
Always risky to call anyone before 9 AM.  (Though I do have a certain girlfriend who has been known to call me before the rooster crows . . . and I her.)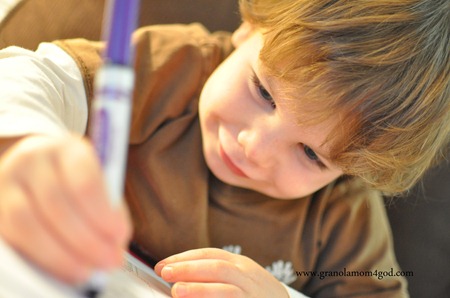 So I called her.  Dianna.  You know, Dianna Wiebe of Grapevine Studies.  My sweet boss.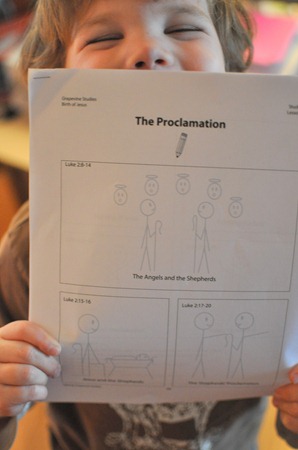 But this call was totally a God thing.
Because it led to a conversation.  And an afternoon of drawing (for her) and a sweeter time (for me)  of being in the Word of God with a certain angel in our house, along with his brothers .
Gabe's brothers are loving the multilevel Birth of Jesus.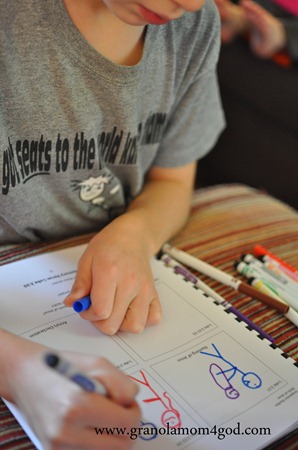 But Gabe peters out after the 2nd square, with two more to go still.  Which leads to frustration.  Which means markers flying and mommy screaming.
(Did I just really tell you that?)
I kind of think that defeats the whole purpose of doing a bible study together.
Except you do get to practice forgiveness and nearly every lesson can be about sin.  Right?
Sigh.  It's not easy being me.
But it just got easier.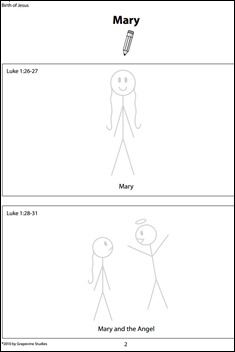 Grapevine Studies literally JUST RELEASED a bible study that features traceable Bible pictures for your toddler/preschooler to copy.  The first ever Grapevine Study Traceable Studies are available in both the beginner level and the multi-level Birth of Jesus.
I'm ecstatic.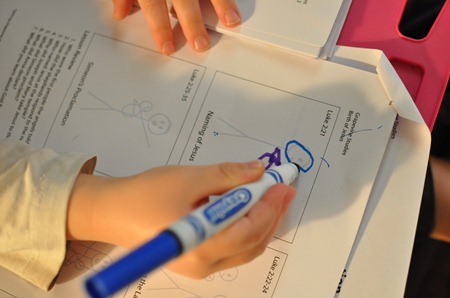 Everyone can participate now . . . and your youngest can feel like they are just like big brother or big sister.
While some may say, "What good is tracing?" . . . oh, don't get me started.  Tracing is a huge classical education component.  It's a good skill.  And worthy of another blog post.
Trust me.
Go get your copy of the traceable Birth of Jesus either in the Beginner or Multilevel version.  Print the study, grab some markers, and read the Bible with your kiddos or classroom!