Under Contruction
Mar 30, 2012
This post may contain affiliate links. Additionally, remember that I am not a doctor and any health statements must be verified by your doctor. Read my full disclosure policy
here
.
Much like my body, my blog is undergoing some construction. Granola Mom 4 God is now run on WordPress and resides at Bluehost. The migration from Blogger to WordPress is complete as of late last night . . . and my amazing blog designer, Amy Bayliss, has been paid.
But I haven't unpacked yet . . . or organized.
Truthfully, I am a bit overwhelmed. There are so many more choices on my WordPress Dashboard . . . that I don't know where to begin . . . and I am having a hard time finding some of my anchor posts.
Change is good. But change can be hard.
So, say goodbye to the old Granola Mom 4 God image . . .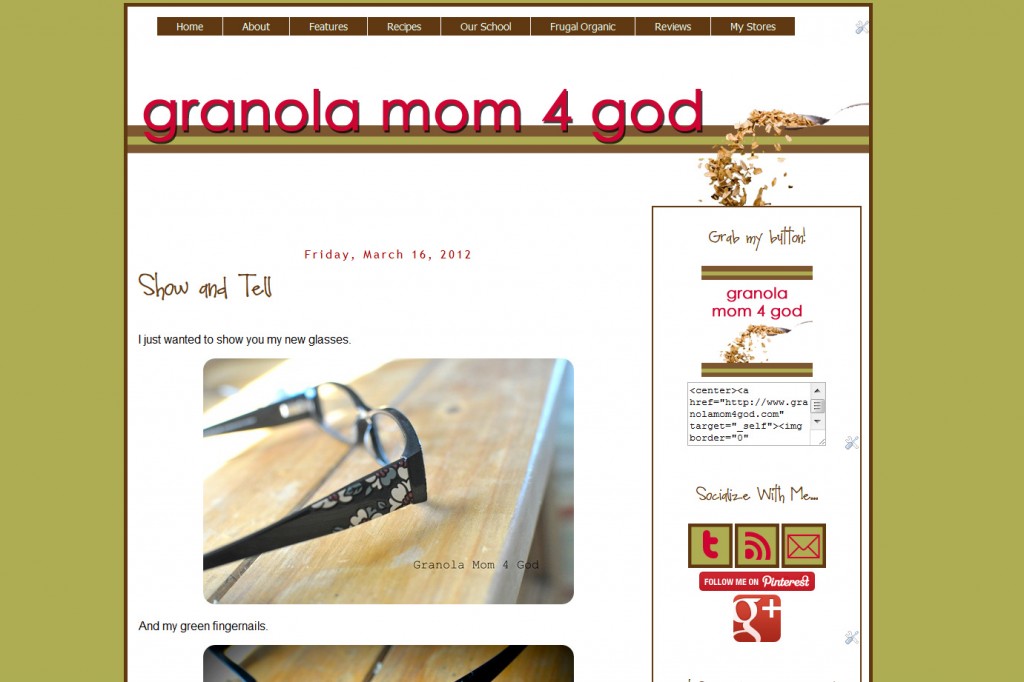 and welcome the fresh, clean design.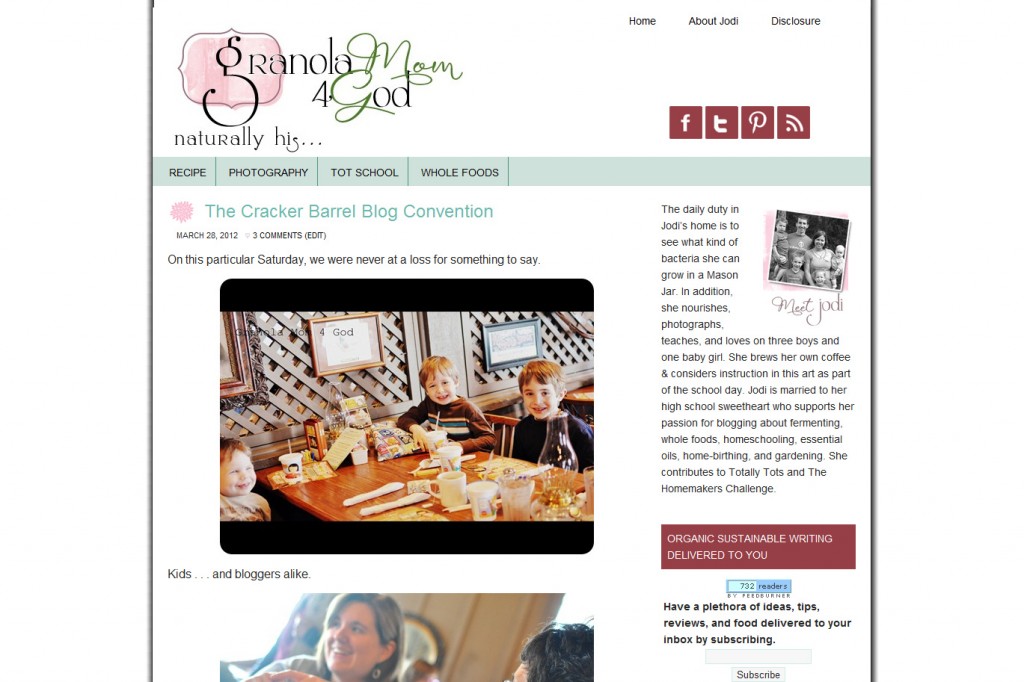 Stay tuned for the Granola Mom 4 God relaunch . . . I've got some giveaways lined up that you won't want to miss. Seriously. I have handpicked several items, contacted important people, and secured some of my favorite items.
I am excited to share them with you and bless your home.
In the meantime, while I am restoring some navigation, utilize the search option over there on the right!