VeggieTales: The Little House that Stood #giveaway
Mar 8, 2013
This post may contain affiliate links. Additionally, remember that I am not a doctor and any health statements must be verified by your doctor. Read my full disclosure policy
here
.
We snuggled in bed this morning. It was glorious. The perfect beginning to a sunny Friday.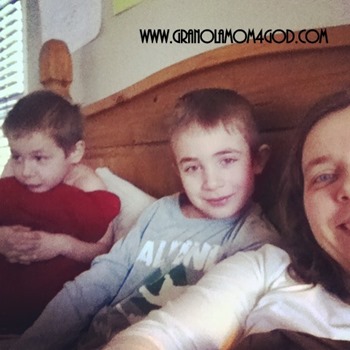 We snuggled and watched the newly released VeggieTales: The Little House That Stood.
Laying a Firm Foundation
Being the wife of an engineer, The Little House that Stood, poignantly demonstrates the importance of my husband's job. He helps design structures that protect people's lives on a daily basis.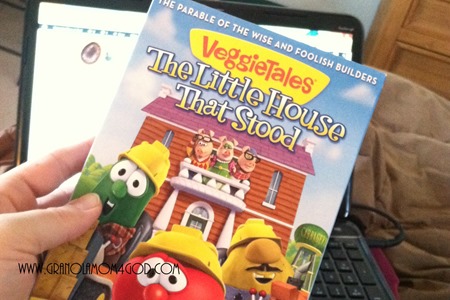 You see, there were several contractors in The Little House That Stood that constructed houses differently for each of the three little (humorous) pigs:
stacking bricks, one on top of another
layering bales of hay
using forms to create a strong foundation and building up with rebar
They all wanted their houses immediately, as if you could build a house on the model of a drive-thru. And because two of the houses were not properly built, two little pigs found themselves running for their lives.
Do You Have A Crack In Your Foundation?
When a crack forms in the dam that protects Cabbageville, the residents – and more importantly the contractors, realize that a firm foundation is important. People's lives are at stake.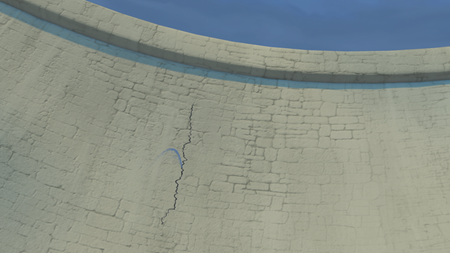 He will be the sure foundation for your times, a rich store of salvation and wisdom and knowledge; the fear of the Lord is the key to this treasure.

Isaiah 33:6
For the crack in the dam above the town grew and with it came a massive amount of water.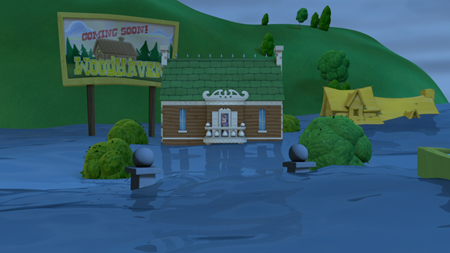 One house stood in the end.
The house with a firm foundation.
As for everyone who comes to me and hears my words and puts them into practice, I will show you what they are like. They are like a man building a house, who dug down deep and laid the foundation on rock. When a flood came, the torrent struck that house but could not shake it, because it was well built. But the one who hears my words and does not put them into practice is like a man who built a house on the ground without a foundation. The moment the torrent struck that house, it collapsed and its destruction was complete."

Luke 6: 47-49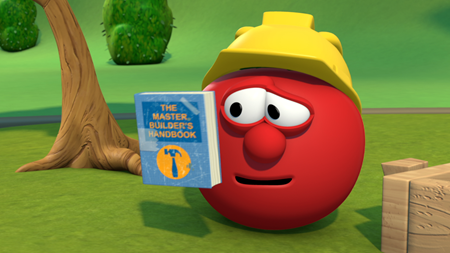 Pause.
While a child's movie, do you have any cracks in your foundation that could cause to to falter in your faith when life gets you a little wet?
Do you even have a foundation? (Email me if you have any questions about this thegranolamom4god (at) gmail (dot) com.)
But I'm getting rather serious on you aren't I?
Thanks to Grace Hill Media, I have one copy of The Little House that Stood to give away to one of my readers.
I'm going to keep it simple.
Mandantory: Leave a comment and tell me your first memory of VeggieTales. (I was in college and my roommate listed to VeggieTales . . . constantly.)
Optional – leave separate comments for each one
Tweet about the giveaway, linking to this blog post and using @GranolaMom4God
Sign up for my blog posts
Unplug from everything (like your phone and computer) and go play with your kids for an hour. Tweet me a picture or share on Instagram or Facebook. Actually, I just realized you CAN'T send me a picture. You wouldn't be unplugged!
Like VeggieTales on Facebook
Follow @VeggieTales on Twitter (leave your @symbol!)
Giveaway ends Friday, March 15, 2013. Winner will be chosen by Random.org and is limited to United States.
Images compliments of Grace Hill Media and Big Idea Entertainment