Vitamix Apple Butternut Squash Soup
Oct 2, 2013
This post may contain affiliate links. Additionally, remember that I am not a doctor and any health statements must be verified by your doctor. Read my full disclosure policy
here
.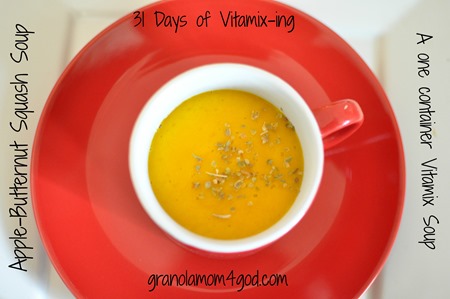 A cutting board.  A knife.  A Vitamix.
Resist the urge to pre-cook your butternut squash.
Apple Butternut Squash Soup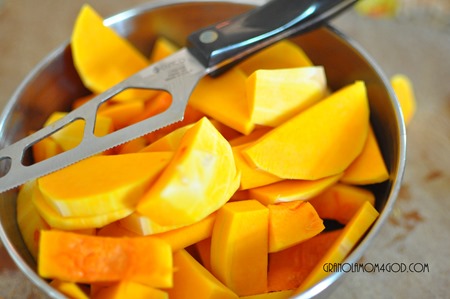 Ingredients
1 pound peeled butternut squash, cut into chunks
1 medium onion, sliced
apple cut into quarters – leave the seeds
1 1/2 cups of chicken stock (but I cheated and used store bought chicken broth)
1 tsp Celtic Sea Salt (this is what I use)
dash of Olive Oil
dill or Italian herbs to season
1/2 cup of countertop yogurt (optional)
Directions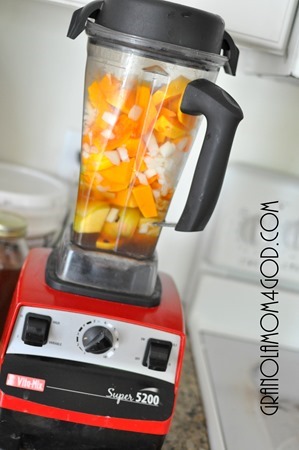 Seriously.  Vitamix recipes are the easiest blog posts to write.  Stick it all in the Vitamix, except the Italian herbs and yogurt.
Run on high speed, level 10 for approximately 10-12 minutes.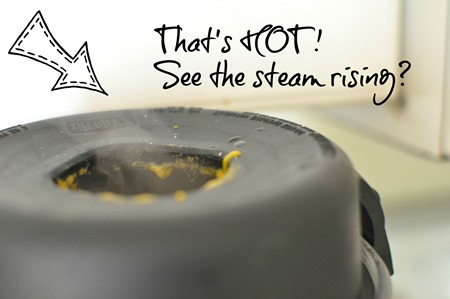 In hindsight:  I would have caramelized the onions for better flavor.  But that's just me!
Serves approximately 2-3.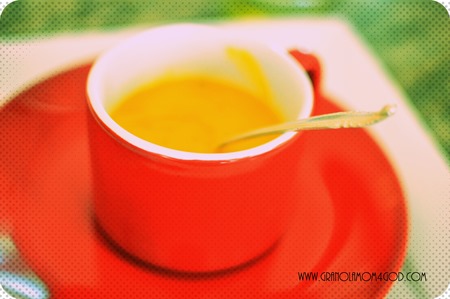 For more 31 Days of Vitamixing . . . follow the Vitamix Container!