What Does a Kindergartner Do All Day?
Apr 7, 2012
This post may contain affiliate links. Additionally, remember that I am not a doctor and any health statements must be verified by your doctor. Read my full disclosure policy
here
.
Did you know that the word Kindergartner was first used back in the 1880's?  The idea was that kindergarten would be a child's garden, where the youngster would be fed ideas and be allowed to explore in such a way as to nourish the child's mind.   All over the world, children participate in some sort of kindergarten where they are introduced to playing with others on a regular basis, beginning reading, early math, singing, and focusing on both small and large motor skills.
A garden for the mind.  A place to cultivate a love for growing and learning.
I think I must be stuck in kindergarten.
But I digress . . .
What is Ezra doing these days in kindergarten?
Words can not express how pleased I am with this phonics program.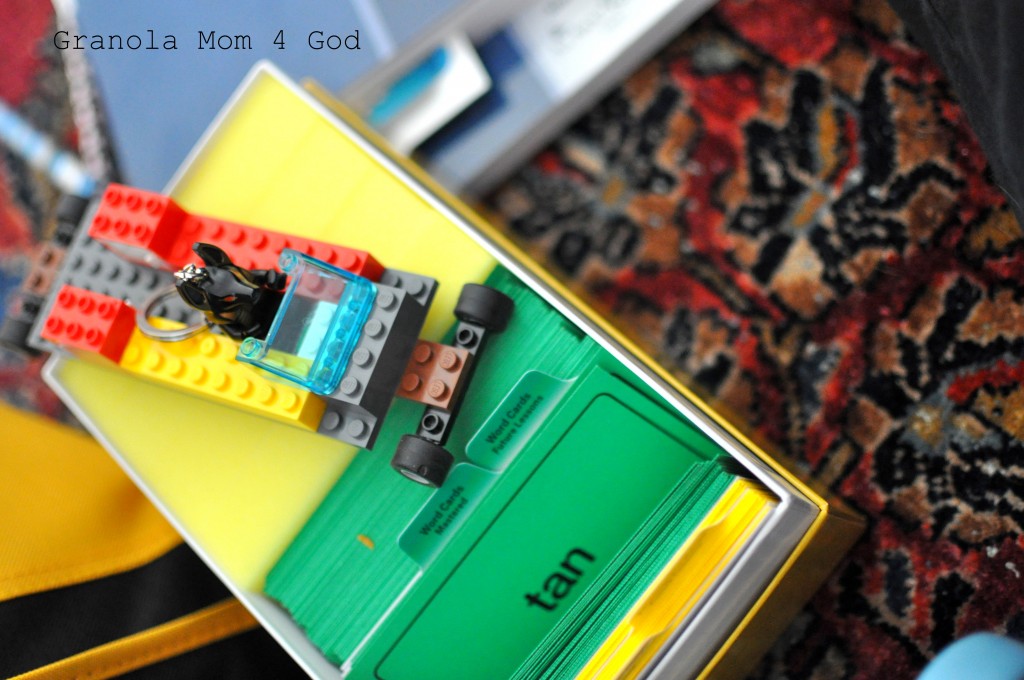 To do it all over again, I would have started Asher out with All About Reading . . . however, it wasn't around at the time.   I am so impressed with all of the All About Learning Press products that I am eliminating all other previously used and discarded phonics programs.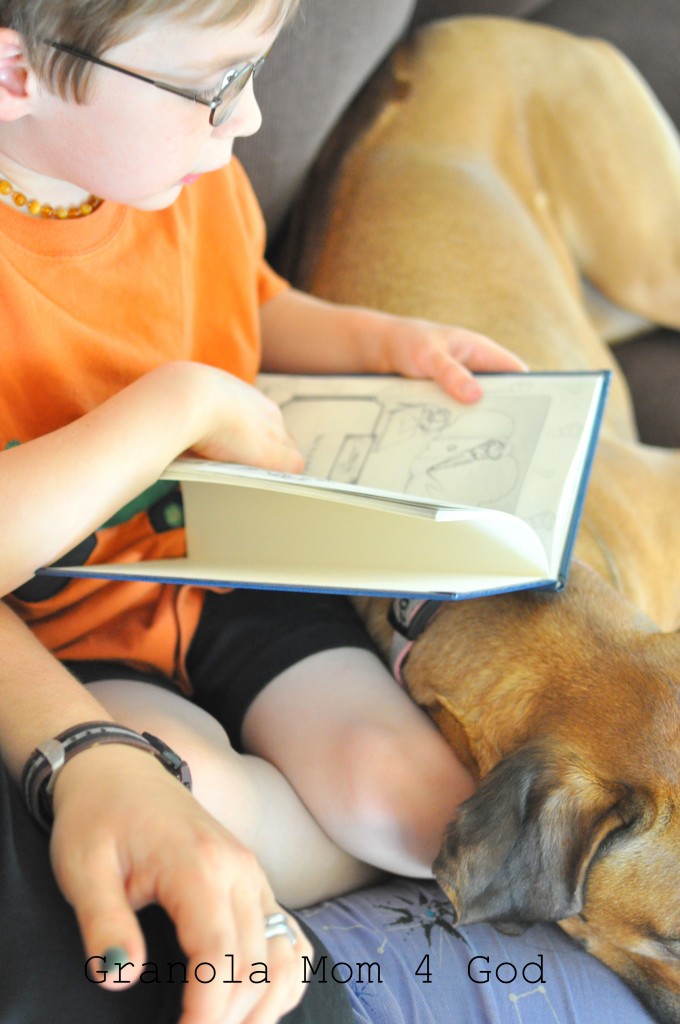 I am amazed at the solid foundation All About Reading builds — and its ability to teach even me.  The concepts are taught in manageable chunks and for mastery.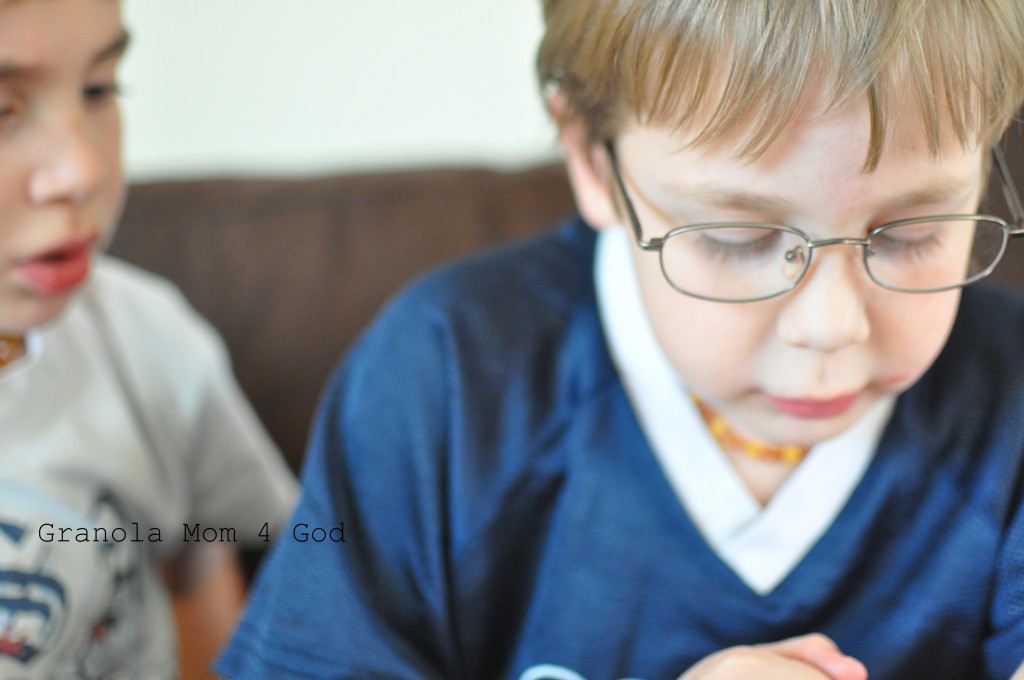 This program is easy to adore because though there are hard parts . . . parts that we have to spread out over two . . . sometimes three days . . .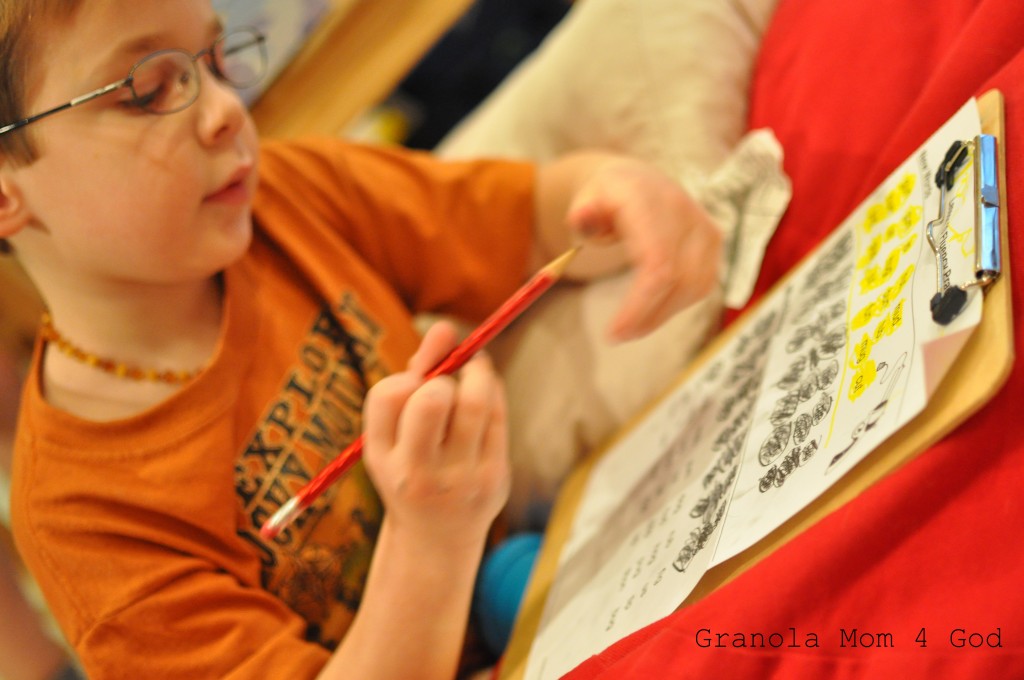 . . . there are really fun activities.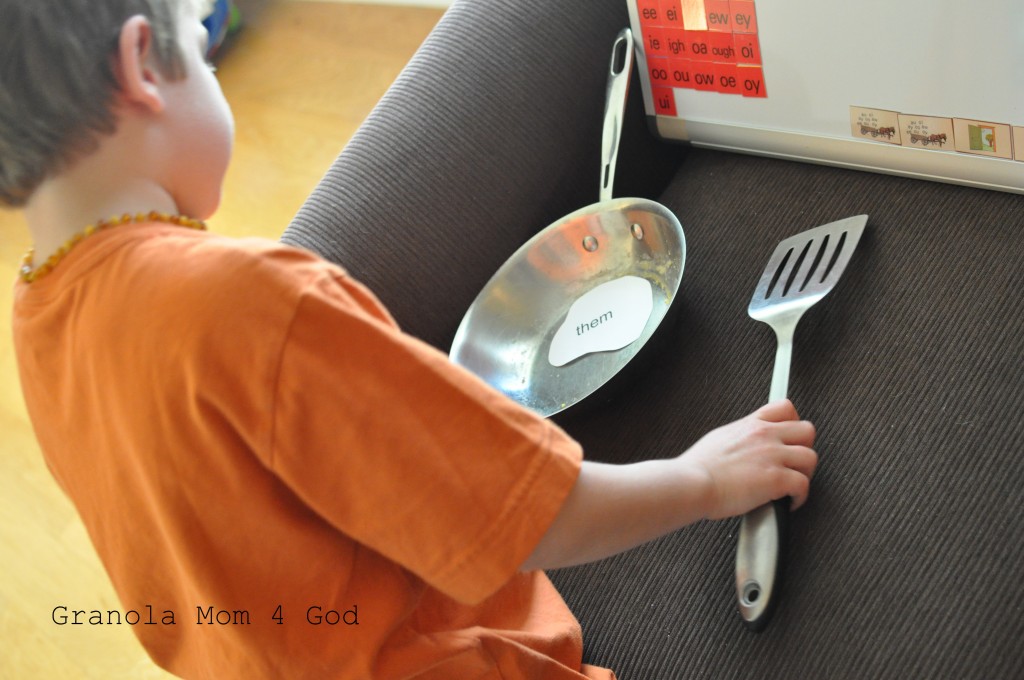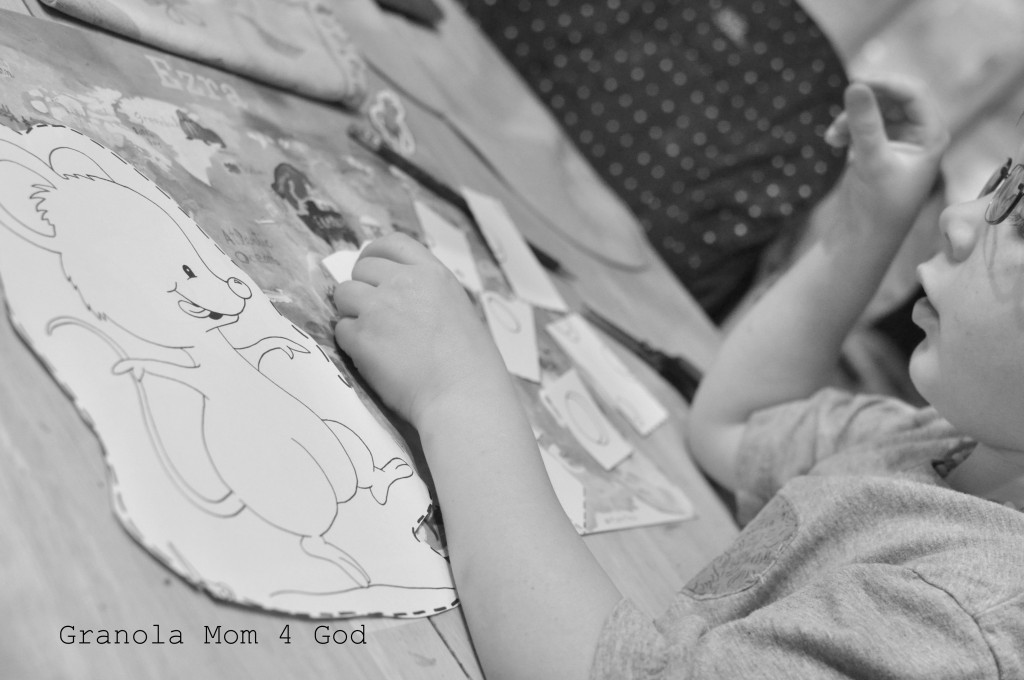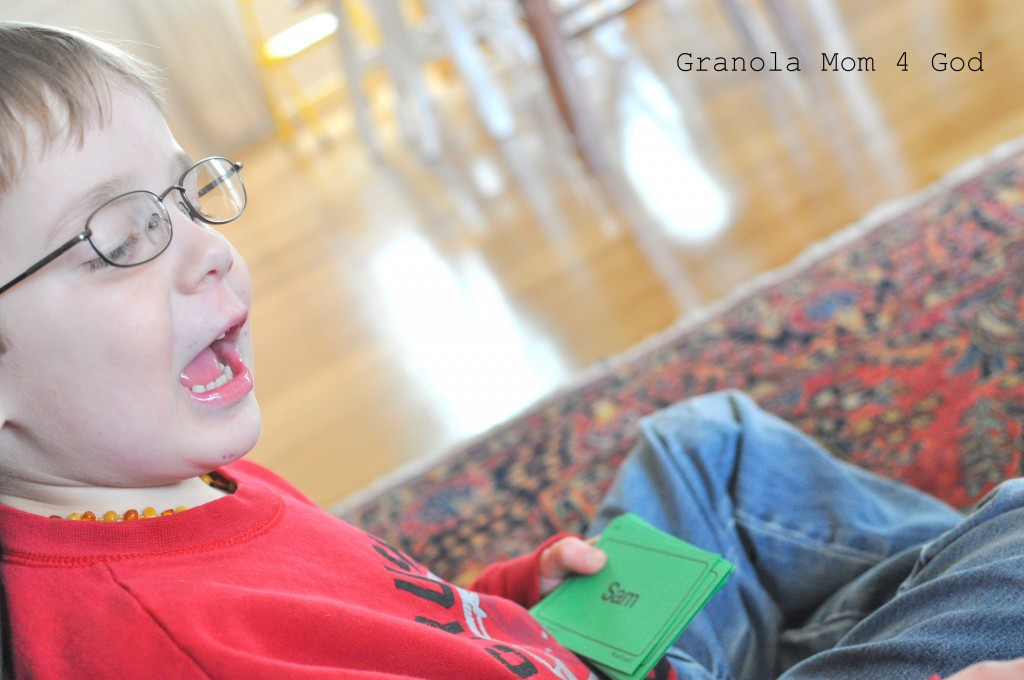 Needless to say . . . I'm all over All About Reading.  As are my kiddos.  (By the way, I have a giveaway coming soon for All About Spelling!)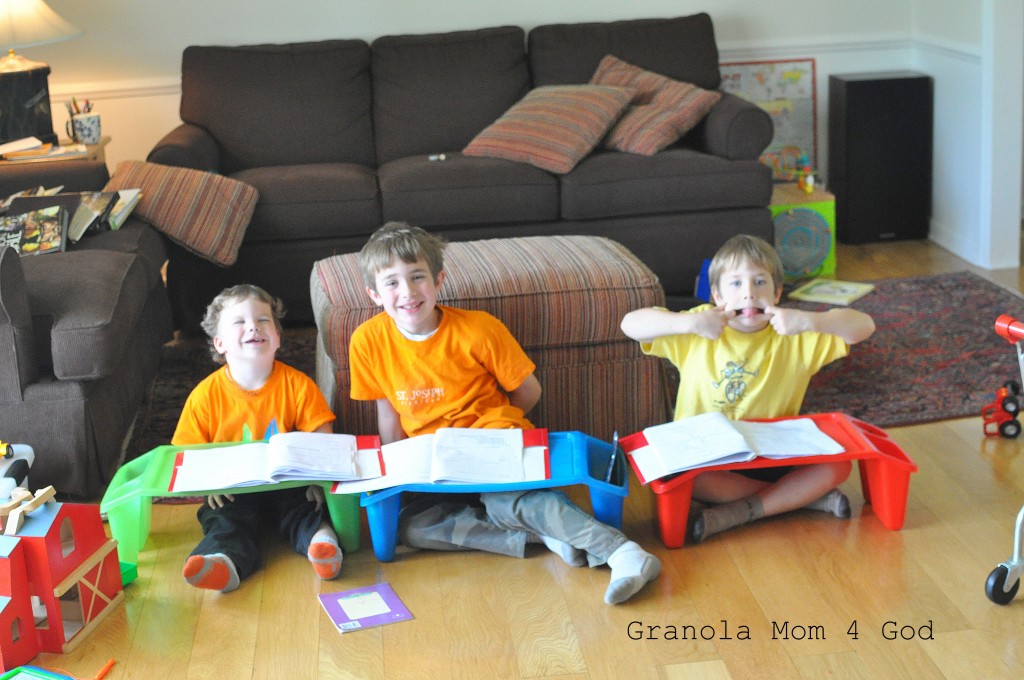 I recently added these lapboards to our school, as we have adopted Carisa's Daily Calendar Notebook to the start of our day.
I have found that the best way to use this curriculum, is for the teacher's manual to be read from my Kindle and  the kids' curriculum printed from our home printer or have it shipped to our house (which in the long run is probably cheaper considering the price of ink).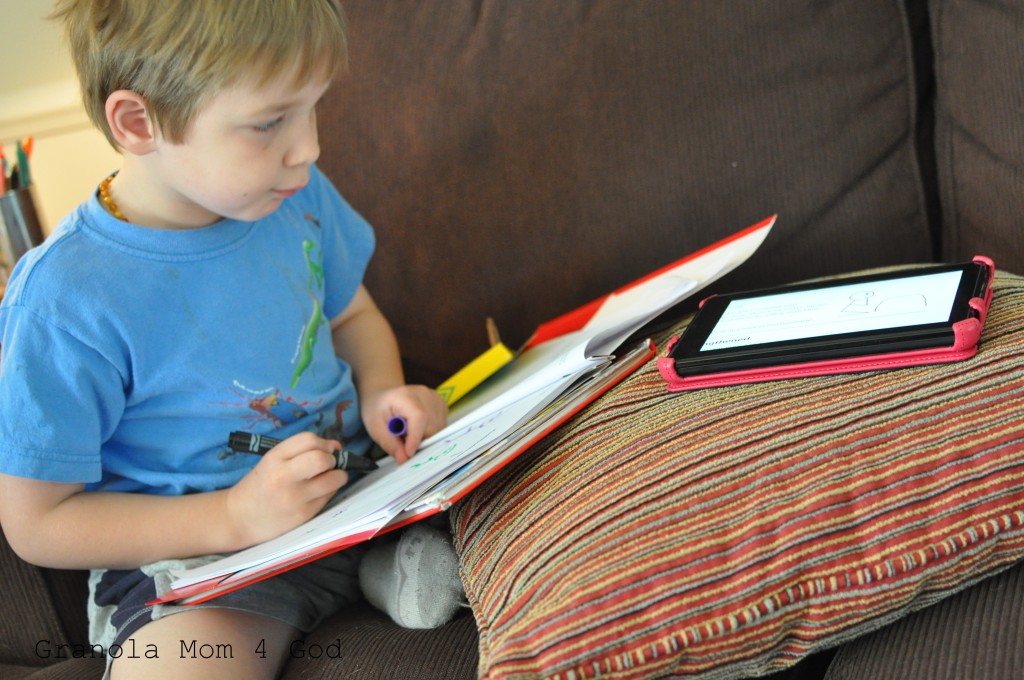 Dianna, the owner of Grapevine Studies, is the best and  so easy to work with.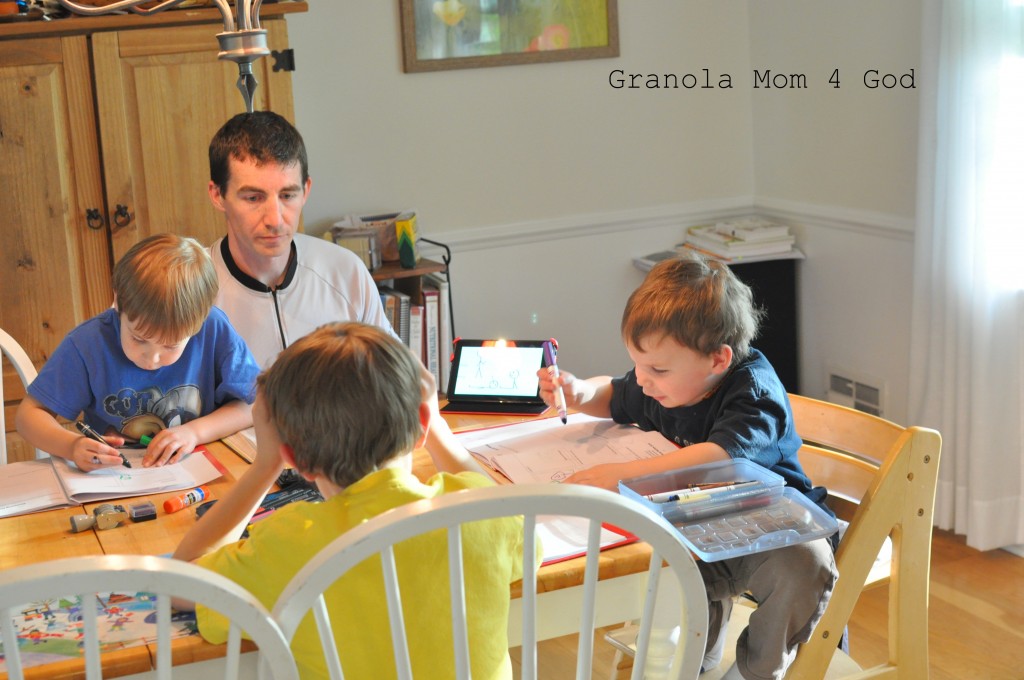 Grapevine is so friendly, that the Engineer can jump right in . . . having no clue what we had done prior, because the text is taken completely from Scripture.  Can't get much better than that.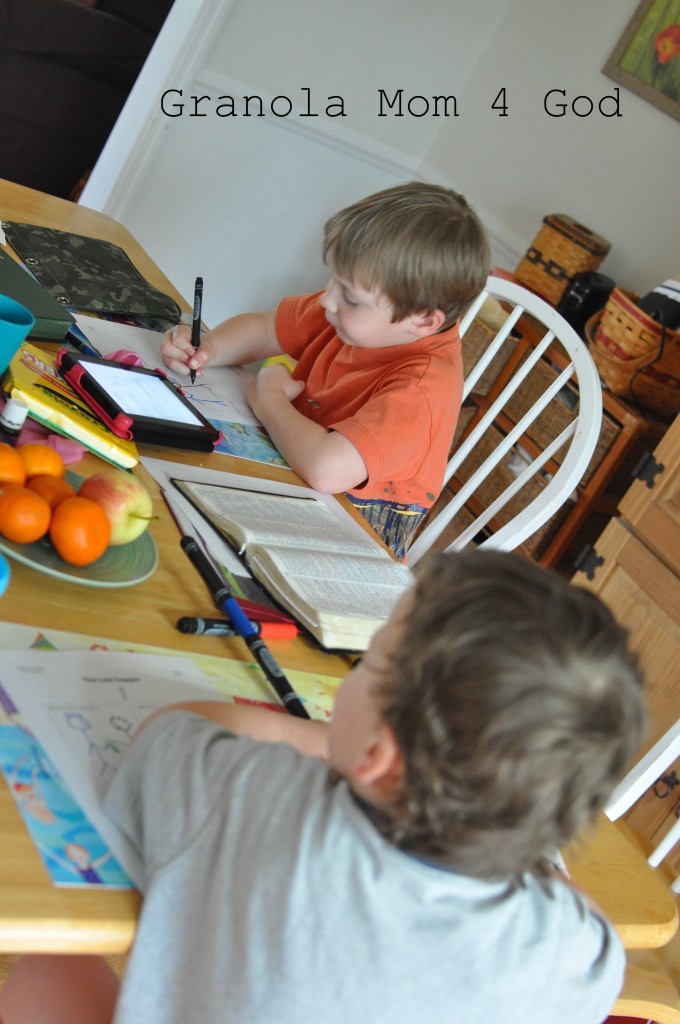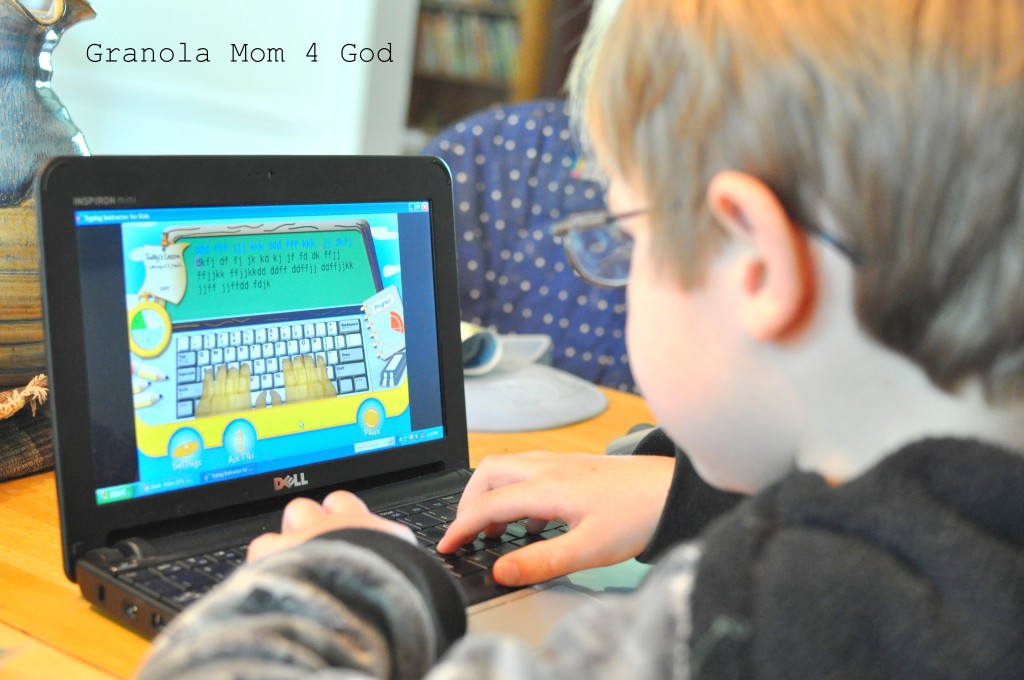 Learning what 1,000,000 means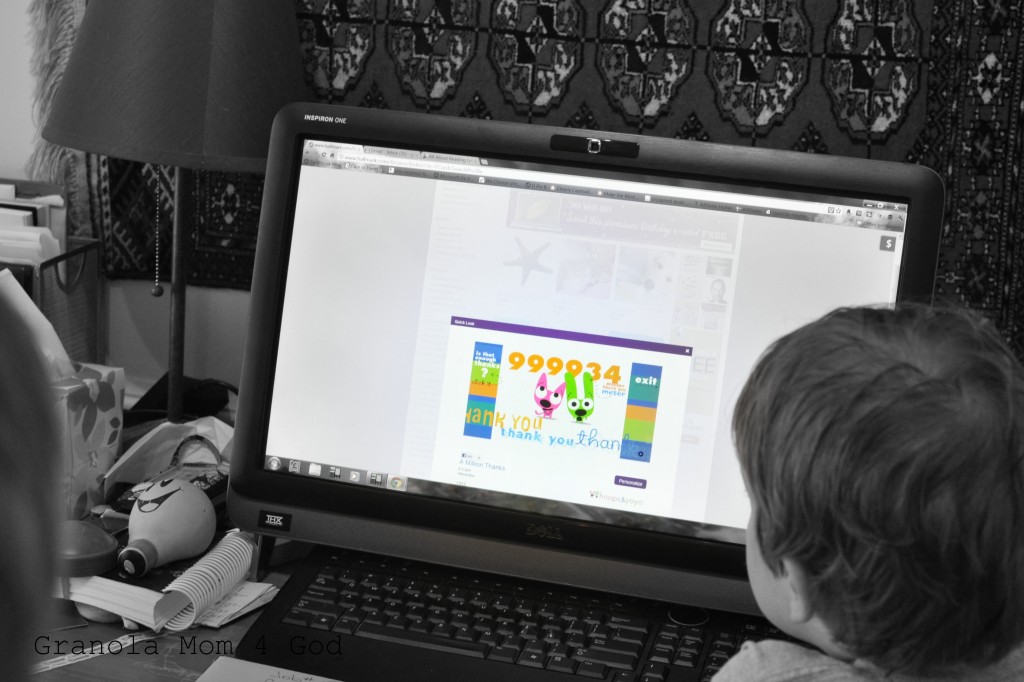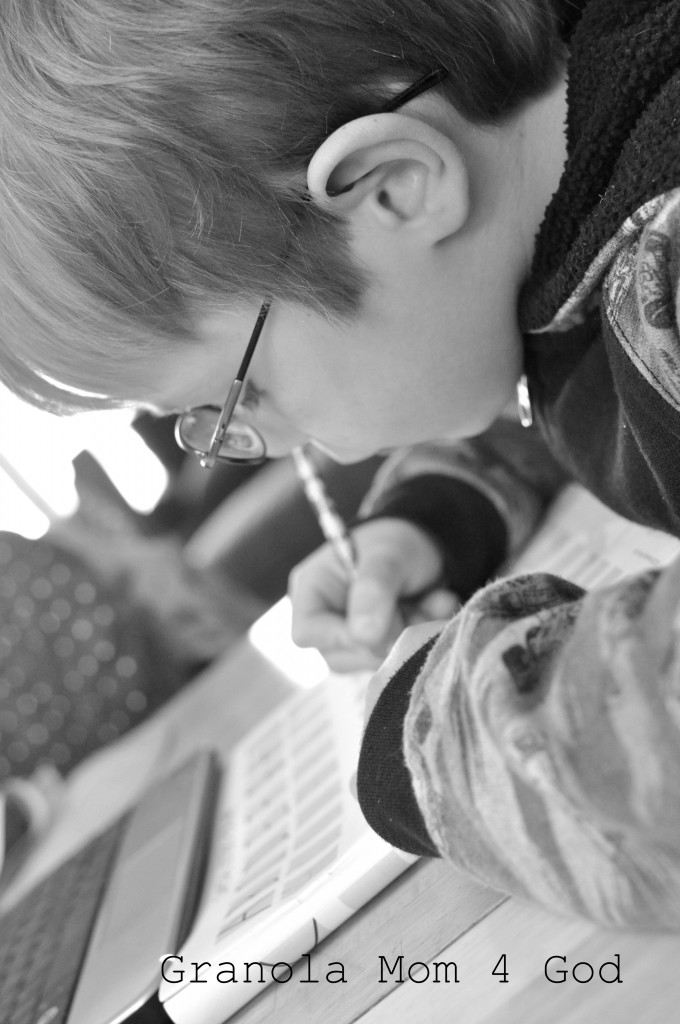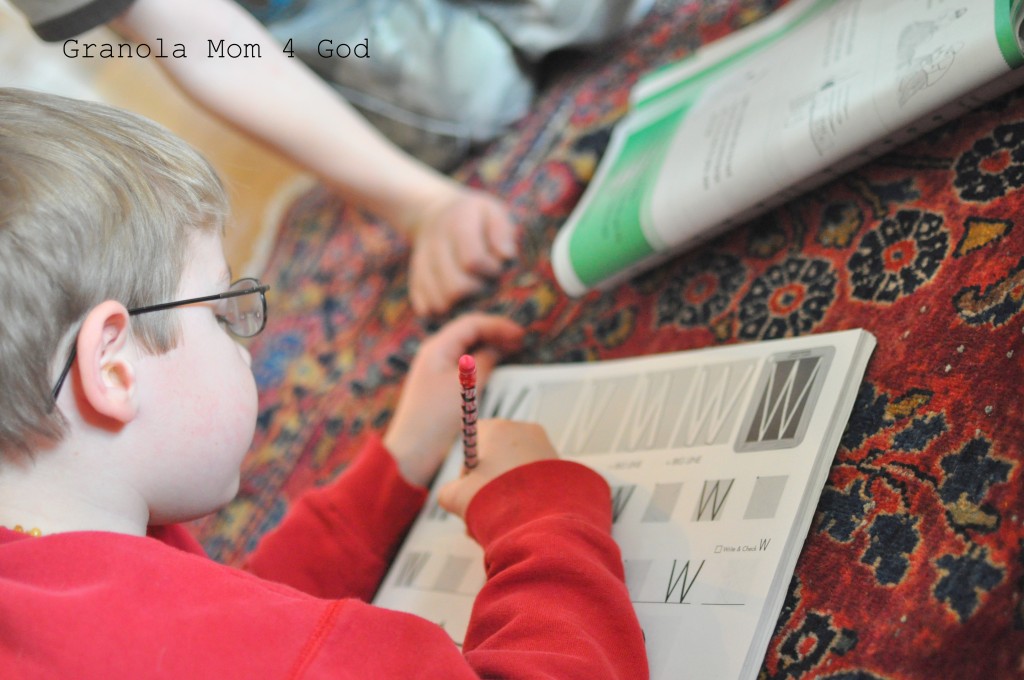 We had tons of fun writing with quills . . . though I couldn't find a real one for the life of me.  Sorry — these are synthetic feathers.  Sigh.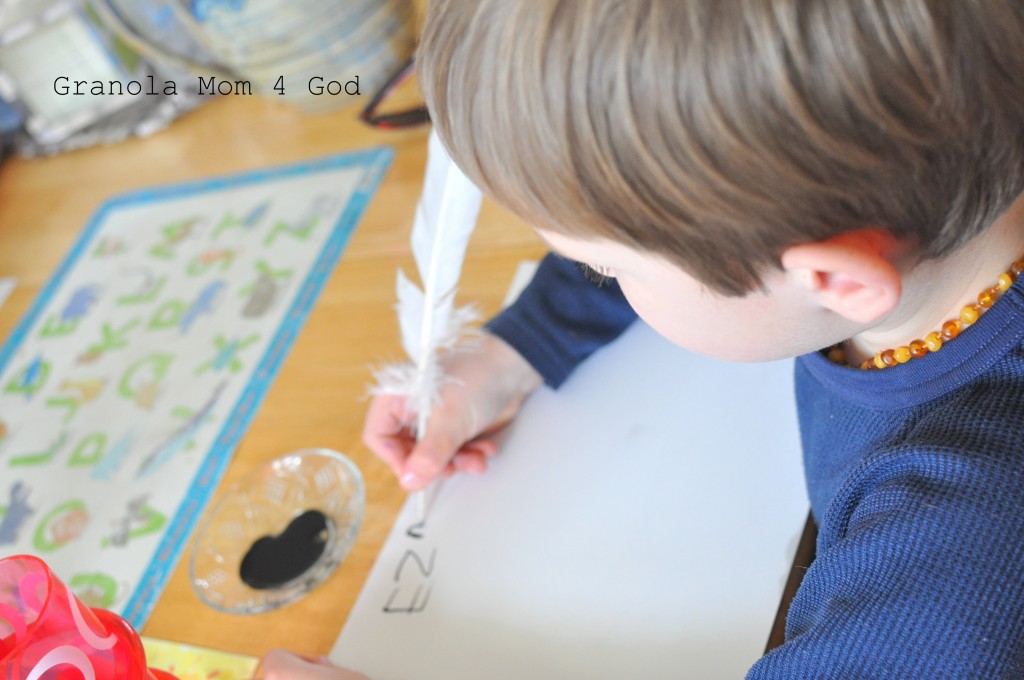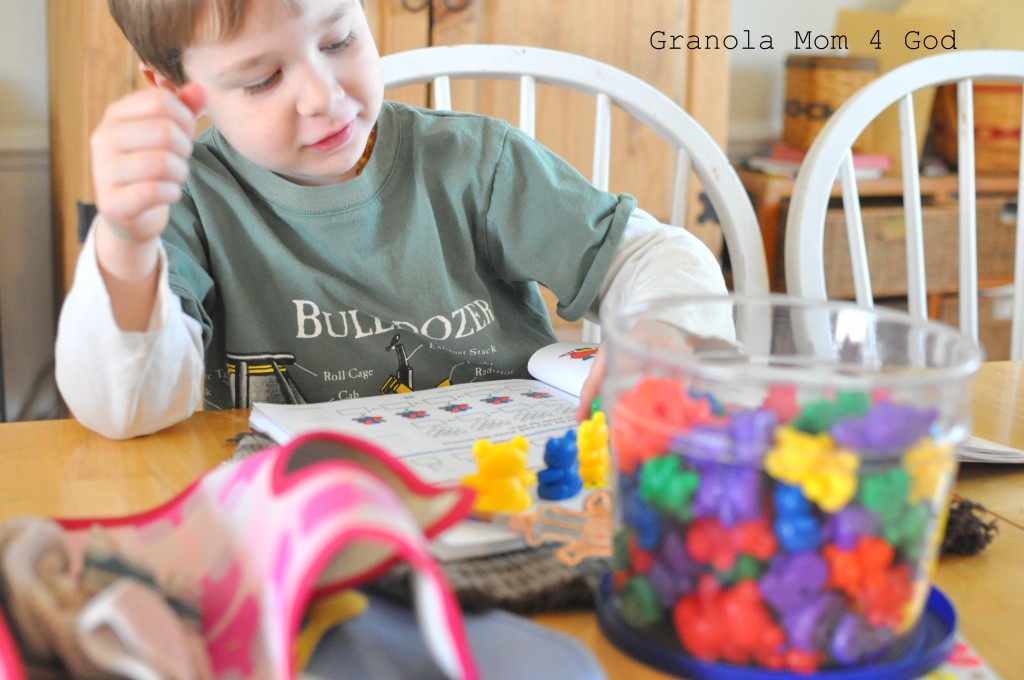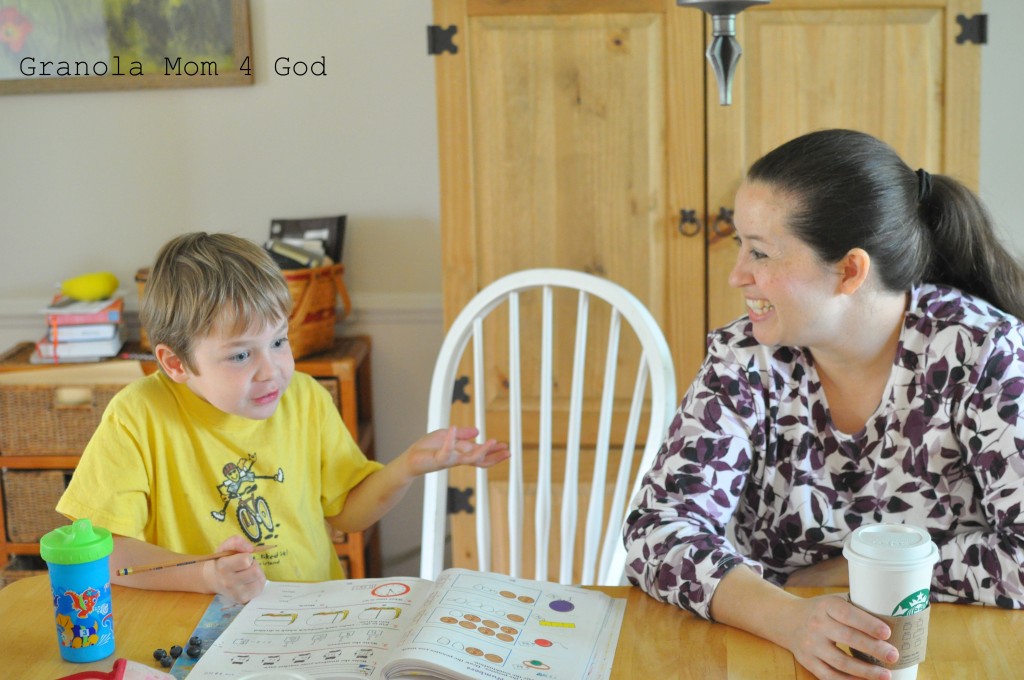 (Auntie helped Ezra with his math . . . a special treat while her baby slept!)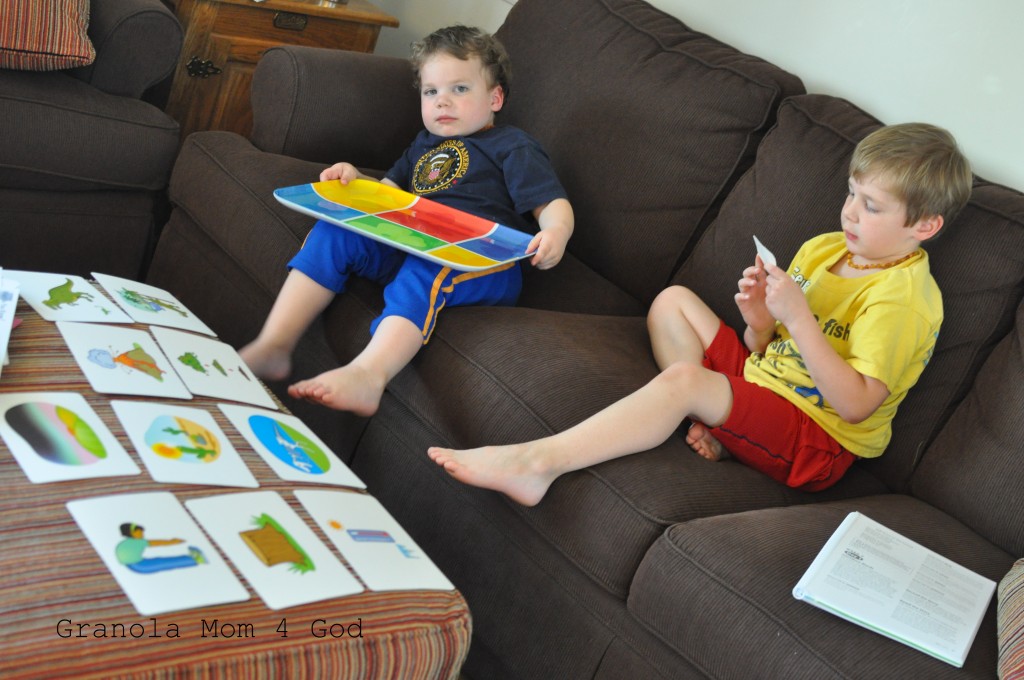 Some favorite moments: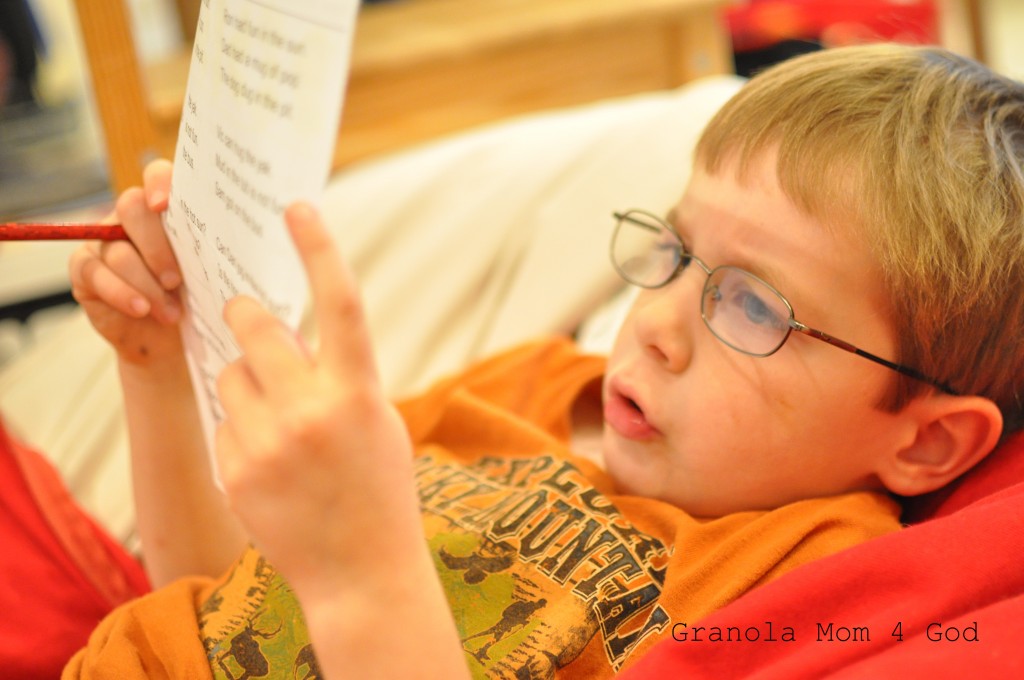 Doing some school with sweet friends . . . and taking time out for a snack break:   Healthy Whole Grain Cookies (giveaway coming soon!)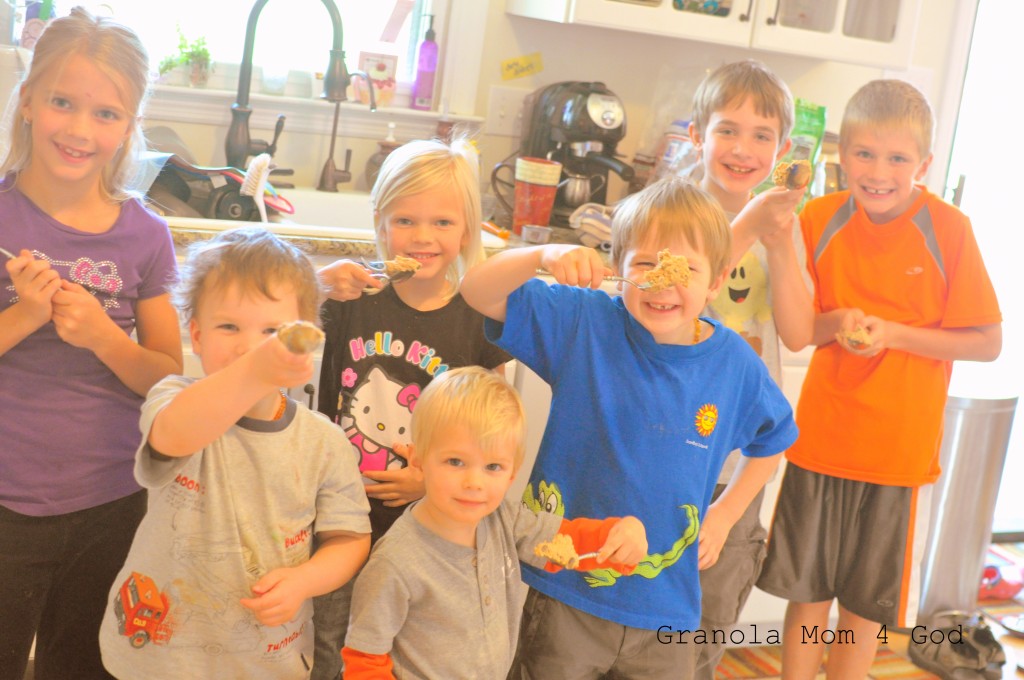 Baking blueberry muffins from our Healthy Whole Grains class . . .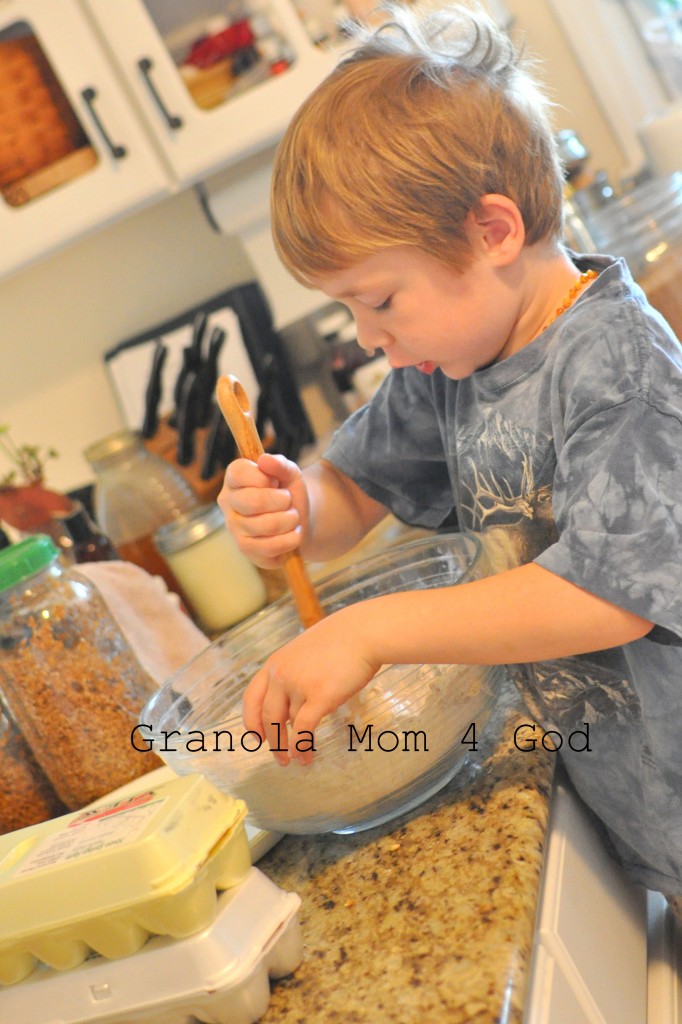 And I allowed someone to use my date stamp . . . it was hard to share the fun . . . but I knew it was the right thing to do.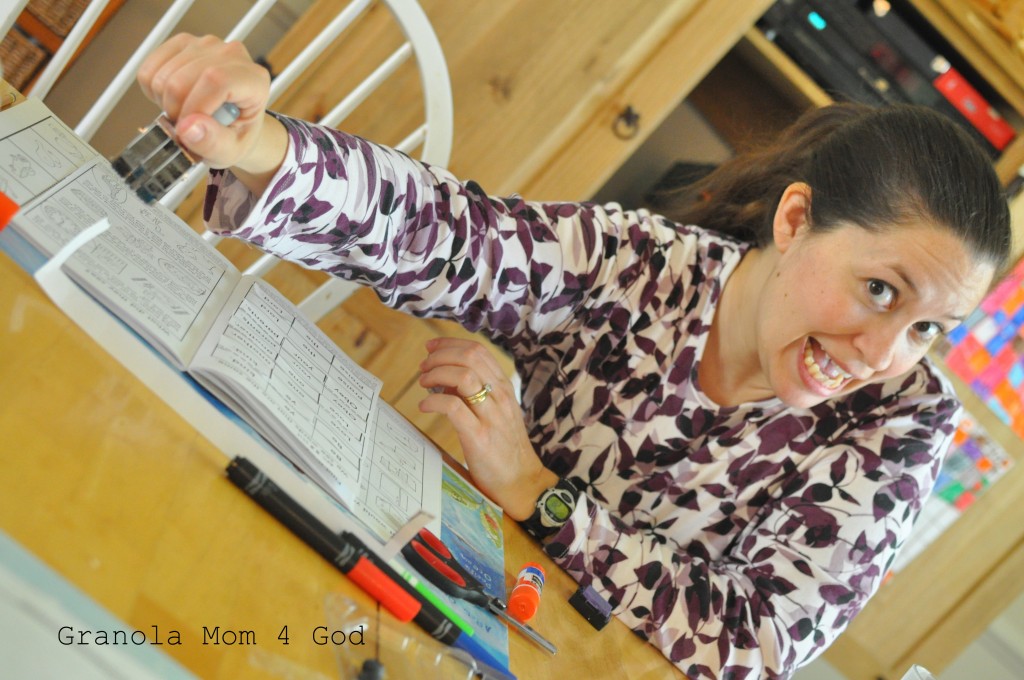 That concludes about 6 weeks of learning . . . minus a lot of other photos!
Have you been thinking about what changes you will be making in your school next year?