What I'm Reading
Jun 6, 2016
This post may contain affiliate links. Additionally, remember that I am not a doctor and any health statements must be verified by your doctor. Read my full disclosure policy
here
.
I'm trying to give up my Netflix binge watching.  And it has led to a flurry of reading.  But then again, I have always been a reader and a binge watcher.  Currently what I'm reading consists of:
Better than Before by Gretchen Rubin (who also wrote The Happiness Project) — I honestly have wanted to read this for my vacation reading instead of the book the Wise House Oils community is reading.  It has uncovered this ridiculous notion I have of staying up late to read or watch Netflix . . . like there are other people like me who stay up late to claim this time when all of the house is quiet.  You'll have to get the book to find out why this phenomenon exists.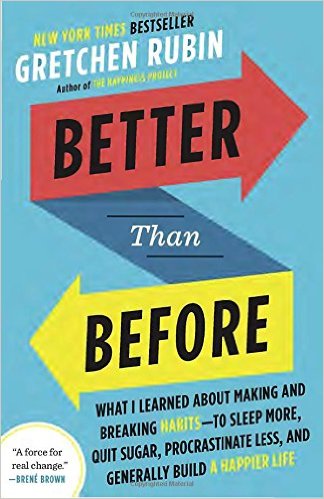 For fun, I am reading:
A Walk in the Woods by Bill Bryson (Our book club read it — and even though I couldn't attend, I still try and read all of the books so that I have the same foundation as the other members.)
Harry Potter — truthfully I blame my friend, Jolanthe, on this one.  I have resisted reading this series, but thus far my notions of the first book have been entirely unfounded.
The Door in the Wall by Marguerite De Asgeli in preparation for Challenge A with Classical Conversations next year.
And I am listening to:
What books are you reading this week?
By the way, I loved the Podcast suggestions and have added them to my list!