What To Do When Mom Is Sick
Nov 16, 2013
This post may contain affiliate links. Additionally, remember that I am not a doctor and any health statements must be verified by your doctor. Read my full disclosure policy
here
.
When I was a young lass and sick at home on the couch (practicing the craft of sickness in my bedroom was unheard of as the family room couch provided easy access to the normally limited TV), my mom would bring home watercolor paint by number books.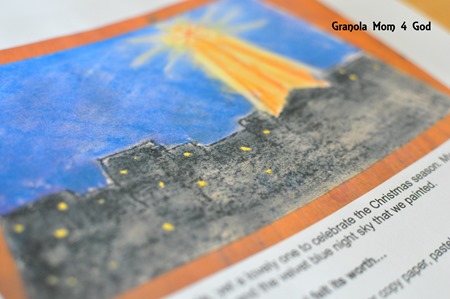 And orange push pops.
It was almost worth getting sick – just for these two tangible reminders that even when my mom was going to get my prescription, she was still thinking loving thoughts about me. She had my back.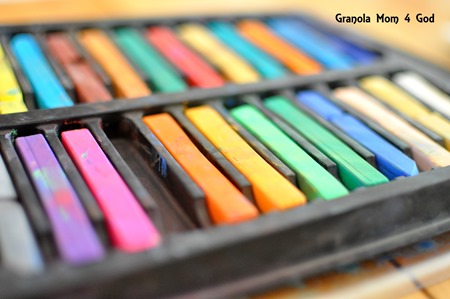 But what do you do when Mom is sick? Because there comes a point in adulthood when your mom doesn't always come over to nurse you back to health. (I will admit my mom does still sometimes drive over to nurse me to health . . . and buy me gifts.)
Nothing Has Changed
Now that I am an adult, nothing has changed. I still like expect gifts when I am ailing. Except now when I am sick, I don't often reserve a spot on the family room couch.
Well, I have been sick this week — and baffled by my current relapse and rather tired of the monotony of it. Not to mention, my brain feels bruised from my coughing.
My recent bout with malady heralded a return to my childhood; I brought out art.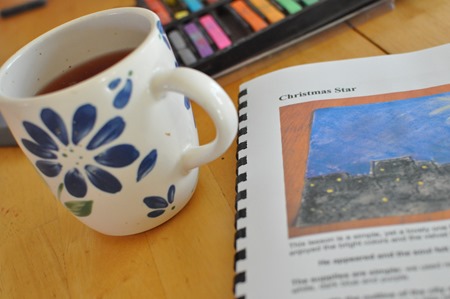 Art is comforting. Art is something I can still create (read A Million Little Ways by Emily P. Freeman) with the kids while sitting.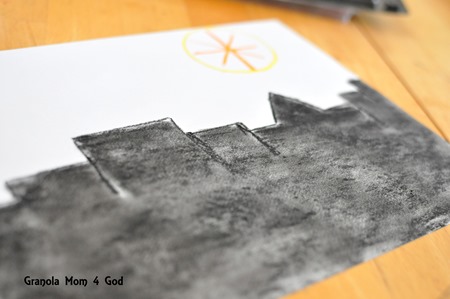 I don't have to instruct. Yet by modeling, by being present, by participating in the moment – a peace, a healing atmosphere, learning, and bonding occurs.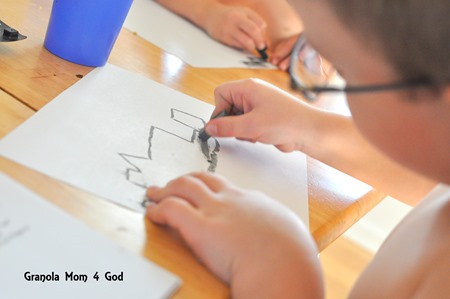 Motherhood at its finest, even though she be sick.
Even the Music
Nothing has changed. Even the music. Except this year, I began listening to Christmas music the first of October. I am fairly certain it releases the same chemicals in my brain that chocolate does, minus the calories.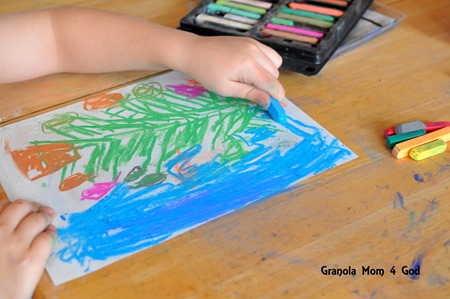 With Gene Autry (no, we don't believe in Santa Clause and I have had MULTIPLE discussions with the kids about things being a story – and determining what is true and false) lulling us into a fantasy wonderland, I brought out Tricia Hodges latest pastel book.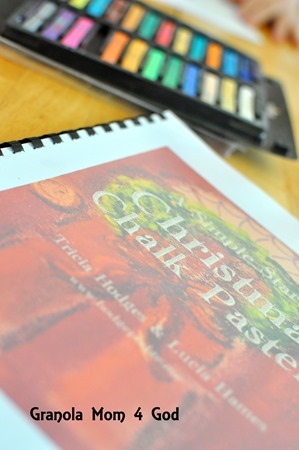 Let us pause for a moment of silence.
A Simple Start in Christmas Chalk Pastels
Making Pastels Easy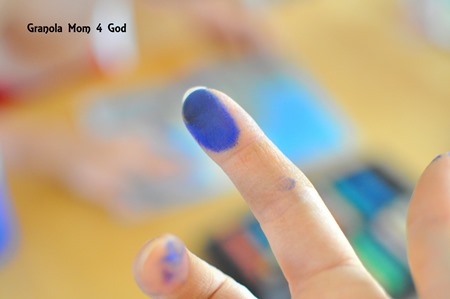 There is no clean way to use pastels. Embrace this elementary fact.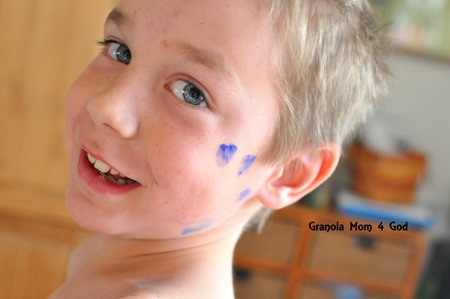 Since only the boys are participating in pastels (yes, I conveniently bring them out during Naomi's rest time), I have them go shirtless.
We clear the kitchen table off and I have paper towels ready to go (one of the rare times I don't use my cloth rags).
I don't wear nice clothes.
I have extra paper on hand and the sink is ready to have colorful hands washed in it.
The boys are only allowed to leave the table one at a time, after having their name called.
Before spraying the artwork with hairspray, I make sure there is a clear and clean counter space for the paper to dry.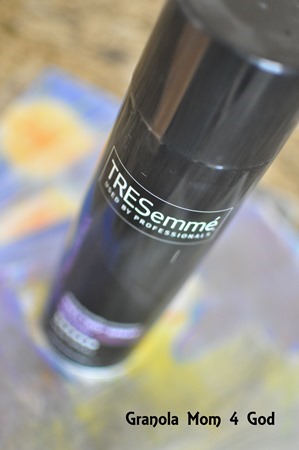 We rejoice and have fun in the pastel dust – except we don't create or encourage a wind storm with our mouths.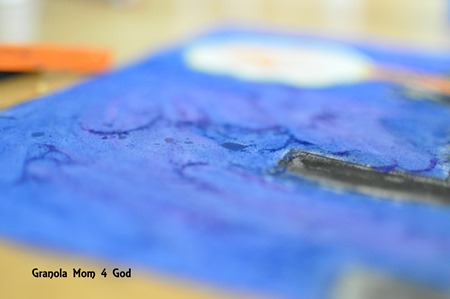 By the way, someone who does messy well, is Carisa over at 1+1+1=1.
A Sick Day Redeemed
Because of this quite practice of art, I think the boys would prefer I be sick. Not that they want me to be sick, but we turn to the things of beauty that God created.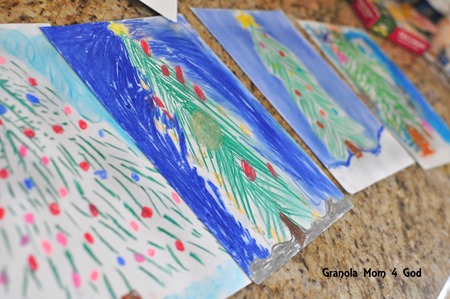 Because they are comforting.
The sick day was redeemed.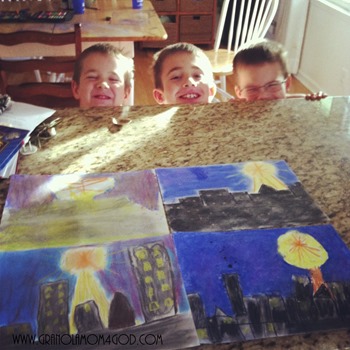 And it was almost worth it being sick. Not for the physical gifts, but for the time well spent together.
If you need this kind of book, Tricia's Simple Start In Christmas Pastels is only $4.99.
Other posts on how we use art to minister to our hearts: