Wordless Wednesday: Time Out Dog Trick
Oct 7, 2009
This post may contain affiliate links. Additionally, remember that I am not a doctor and any health statements must be verified by your doctor. Read my full disclosure policy
here
.
I had noticed recently that our butter was disappearing.
Originally, I secretly blamed it on my mother-in-law (sorry MIL) because she loves to have bread with salted butter when she comes to my house and she pairs that with some raw milk hot chocolate.
But the day that the entire butter stick disappeared, a very guilty looking dog came up the stairs licking her lips, with tail between her legs, and a butter lid askew on the kitchen counter.
Mussie!
On the very same day we read an article in Focus on the Family's Clubhouse Jr. about teaching your dog a new trick.
I call this the Time-Out Trick!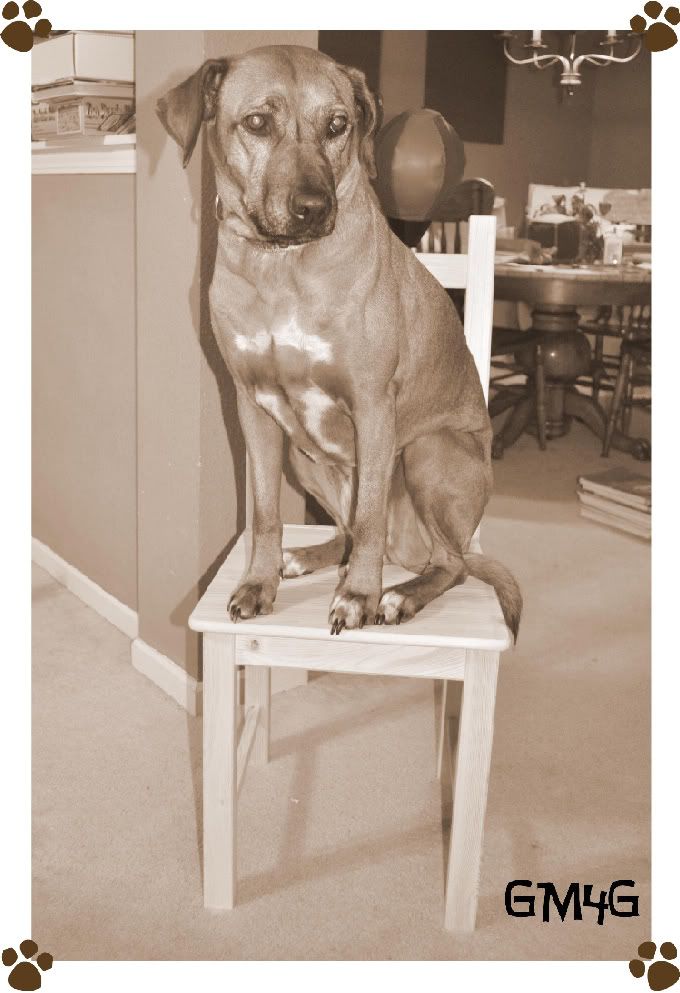 For more Wordless Wednesday posts visit 5 Minutes for Mom.