Big Berkey Water Filter ($258 Giveaway)
May 1, 2012
This post may contain affiliate links. Additionally, remember that I am not a doctor and any health statements must be verified by your doctor. Read my full disclosure policy
here
.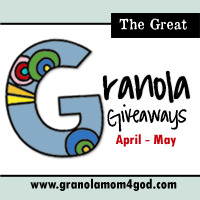 I am quite certain that my life has been impacted by a Berkey.  I lived in India.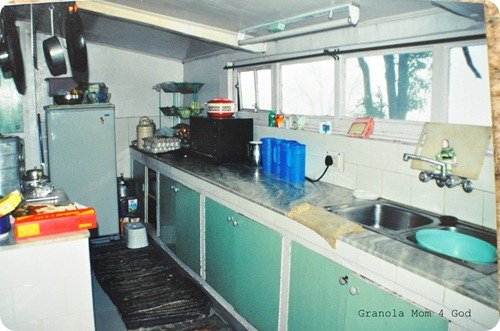 In our kitchen was a large, silver, magical contraption that housed the only water we were allowed to drink in the house.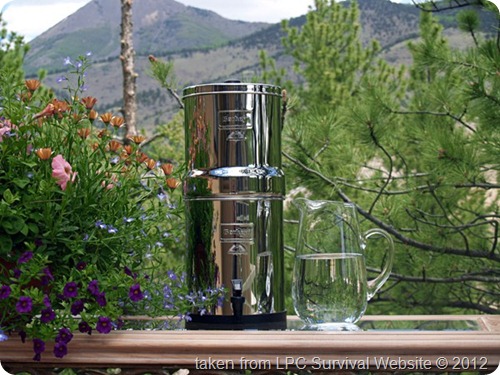 We could risk drinking the tap water.  However the risk was 100% chance of acquiring some sort of amoeba convention in your intestines.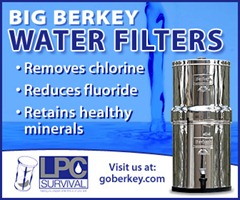 I depended on (what I presume was) the Big Berkey for survival, along with chai and yogurt.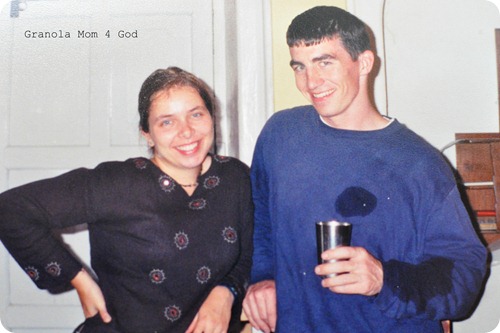 Who is an ideal candidate for a Big Berkey Water Filter?
anyone living in a home, apartment, tent, trailer, or townhouse, etc.
ideal for medium-sized families (though large families could simply refill the water tank more frequently– great chore for the little ones!)
those who entertain outside
the individual who believes that a natural disaster could occur locally within their lifetime
You are going overseas as a missionary ( FYI — the dress I have on below is called a chupa.)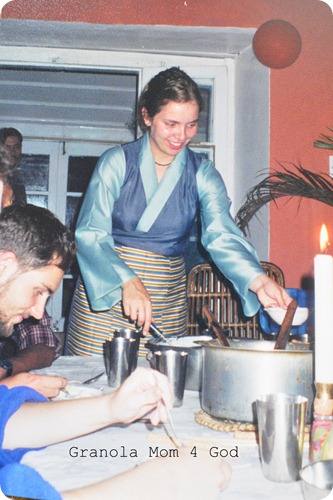 What does a Big Berkey Water Filter do to increase your health?
purifies both treated and untreated water (note:  This puppy makes me excited for car camping with our family in the Sangre de Cristo mountains . . . just saying.)
removes a bunch of icky stuff that comes out of your tap water (depending on where you live), such as cysts, pathogenic bacteria, red food coloring, harmful chemicals including chlorine, fluoride, nitrates, and lead to name a few
though it filters out the bad, it retain the minerals your body needs to function well
How does the Big Berkey Water Filter actually filter water?
The Berkey uses micro-porous filtration.
If you are like me, your next question is, "What is micro-porous filtration?"  From what I can gather, it is essentially a membrane or barrier with microscopic holes.  Imagine a window screen, but with significantly smaller openings.  These holes or openings  allow the "good guys," such a water and minerals to seep through, while providing a security fence that blocks larger particles, such as pathogens, cysts, and  bacteria.
After micro-porous filtration occurs, the water is filtered through a substance that promotes adsorption.  Adsorption occurs on the surface of the material within the water filter  (not to be confused with absorption that soon follows.)  Adsorption is similar to what we observe on a spider web.   Rain water  or dew clings to the web but is not dispersed throughout the web fibers, like you observe happening to  a washcloth when it gets wet.
After the process of adsorption,  the Berkey Water Filter removes remaining harmful contaminates or pollutants by trapping them through the  absorption of the ionic elements, or charged particles.  This process captures pollutants such as drug residue, fluoride, herbicides, pesticides, VOCs, organic solvents, radon 222 and trihalomethanes.
The filtering process doesn't stop there.
The Berkey Water Filter relies on gravity.  Using gravity, instead of force, the water is purified over a longer duration of time, instead of being forced through the filtration system at a rapid pace.
For example, let's say you are playing basketball.  You want to score as many points as possible.  You decide that the best thing to do is to throw as many basketballs as you can hold at the same time.  What do you think will happen? You'll be lucky to make one basket.
However, if  you line up your basketballs and systematically shoot one basket at a time the likely hood of scoring a point will dramatically rise.
The longer your water is filtered, without force, the healthier your water will be.  It's called the "torturous path."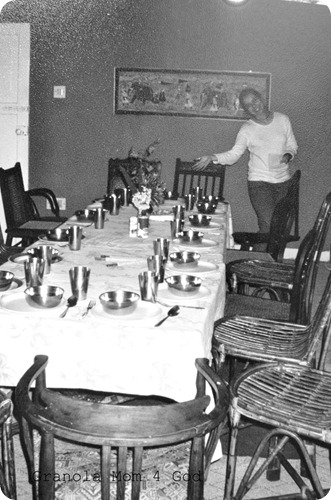 What are the stats on the Big Berkey Water Filter?
stainless steel construction
comes with two technologically advanced purification elements
stores 2.25 gallons of water
stands 19.25 inches tall
when transporting, the upper chamber rests inside the lower chamber
filters up to 3 1/2 gallons of water per hour but can increase to 7 gallons when the system uses 4 purification elements
does not need electricity in order to work
each purification element will purify up to 6,000 gallons of water
easy to maintain by scrubbing the filter with a stiff brush, such as a toothbrush
How do I know when to change the water purification element?
I love this test.
Dump 1/4 – 1/2 teaspoons of red food coloring into the top chamber.  Place a glass under each black filter in the bottom chamber.  Observe to make sure that clear water is being filtered out.
Why would I recommend a Berkey to you?
It travels.  It's portable.
It is easy for little hands to pour their own water (fosters independence)
Eliminates fluoride, chlorine, and all of those other endocrine disruptions . . . and personally having both Hashimoto's Disease and PCOS plus a family member with Psoriatic Arthritis this is IMPORTANT to me.  I want to eliminate as many triggers and irritants to our immune systems as possible.
I live in the city.  Just because you live in the city doesn't mean your water is good for you.
The upfront cost is pricey, but considering it filters 6,000 gallons of water  . . . over time this system is very affordable (56 cents per gallon).  The water I have purchased at the store to make my water kefir soda is typically 76 cents per gallon, if not more, and destroys the environment with the production costs of the gallon jug, not to mention waste of the jug.)
It's a no-brainer.  Enter to win one Big Berkey Water Filter from LPC Survival.