Sneak Peak into All About Reading Level 3
Aug 30, 2013
This post may contain affiliate links. Additionally, remember that I am not a doctor and any health statements must be verified by your doctor. Read my full disclosure policy
here
.
We haven't gotten the big box yet – the big box filled with our All About Reading Level 3 curriculum. But I really hope there is a monkey in it.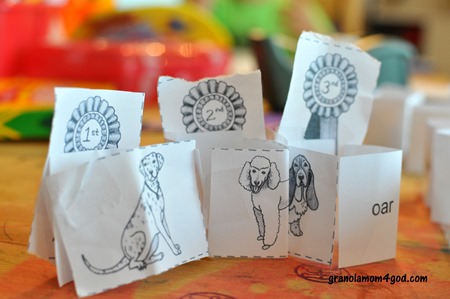 Because that would be SUCH. A. HIT. in our house. Not that we ever goof off here.

Ezra Is Challenged
All About Reading Level 3 is challenging Ezra (second grade). This kid normally flows through our school day, taking it all in stride. Things click. Then he wants to be done to go play, as evidenced by the cars you see on his desk.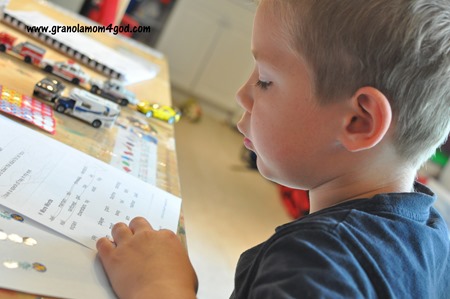 But Level 3 is causing him to stop. Think. Process.
While I sometimes would like to be absent from the room, I am really thankful that
he knows the people behind the curriculum, so he knows they aren't just trying to be mean to him
because of #1, he feels safe to make mistakes though he doesn't like making mistakes
there is plenty of opportunity to master the new learning and achieve success at some point
What I Am Doing Differently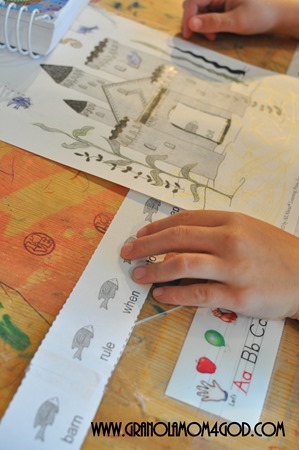 I have made a few changes in how I handle our spelling and reading time.
We are sitting down to do All About Reading every day.
Sometimes I take the magnetic tiles off of the white board and we play with them at his desk.
I am actually using our box of flash cards or review cards. When the instructions tell us to get the card out – I do.
I'm being faithful to follow ALL of the directions and reading the teacher notes.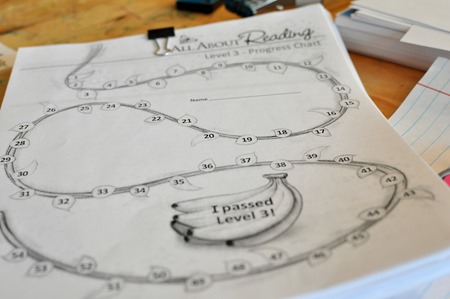 Stay tuned for an upcoming giveaway from All About Learning in honor of the new All About Reading L3 coming out!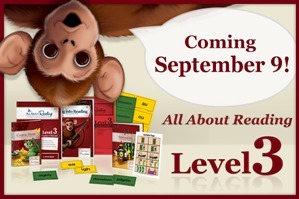 Other Posts about All About Learning Press: