Vitamix Pumpkin Pie
Nov 27, 2013
This post may contain affiliate links. Additionally, remember that I am not a doctor and any health statements must be verified by your doctor. Read my full disclosure policy
here
.
You may wonder how on earth a Vitamix can make a pumpkin pie – well it does everything except bake the pumpkin and solidify the pie.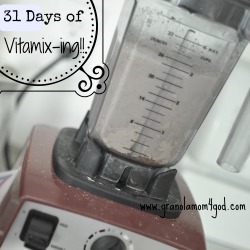 But for the grain-free and dairy-free family, this Vitamix Pumpkin Pie recipe is a winner.
At least, in my mouth.
I suppose it reminds me a bit of a pumpkin flan? or soufflé?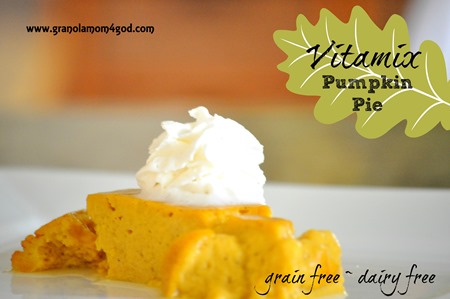 Vitamix Pumpkin Pie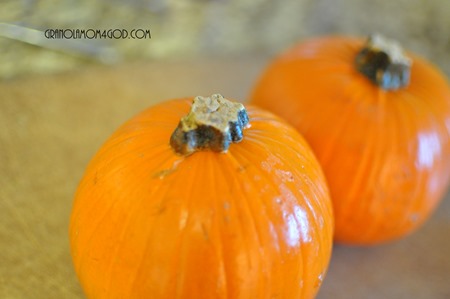 Ingredients
1 16 ounce can organic pumpkin (or cook your own pumpkin)
1/2 cup raw honey
1 teaspoon cinnamon
1/2 tsp ground ginger
1/2 tsp ground nutmeg
3 farm raised eggs
1 can coconut milk (I love Trader Joes Coconut Cream)
Directions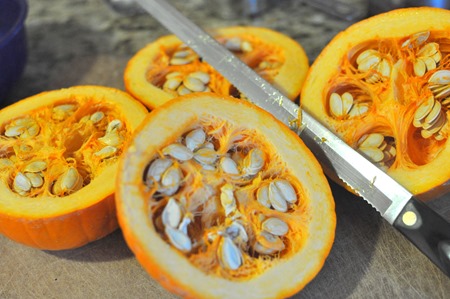 Cook pumpkin if necessary.  (I cut pumpkin in half, scoop out seeds, and bake in a 9×13 pan with 1/2 inch of water at 400 degrees for approximately 30-40 minutes.)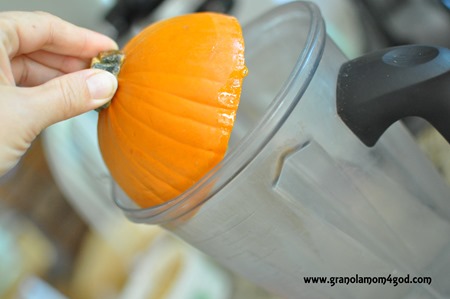 As soon as pumpkin is cool enough to be caressed, scoop out flesh and drop it into a large Vitamix container.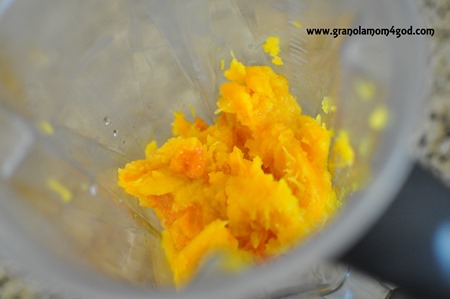 Add all other remaining ingredients.
Blend until smooth and creamy.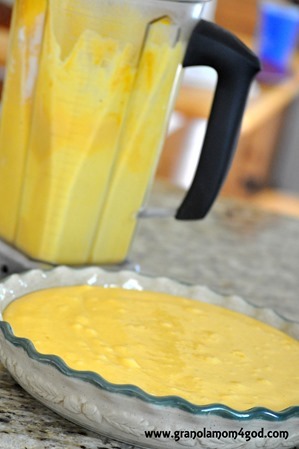 Pour into desired pie pan.  In our case, it was crust-less!
Bake at 375 degrees for 25 minutes, with foil over the top of the pie so as to avoid burning the pie surface.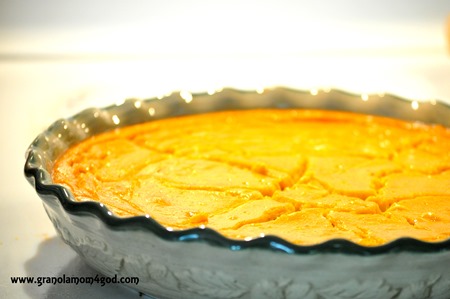 Remove foil and bake 25 minutes more or until a knife inserted near the center comes out clean.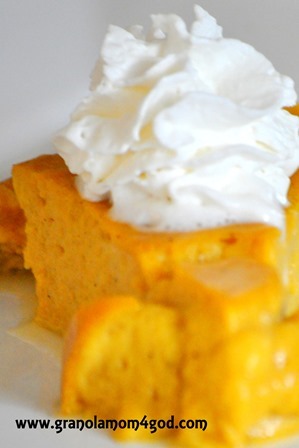 Serve plain or with Vitamix Whipping Cream (but then it isn't dairy free).