Who Is God? A #Giveaway from @ApologiaWorld
May 31, 2012
This post may contain affiliate links. Additionally, remember that I am not a doctor and any health statements must be verified by your doctor. Read my full disclosure policy
here
.
I wanted to write, "Who is God ~ a giveaway!"
I can't give God away though.  I mean, I can.  I can tell you about Jesus.  But God cannot be captured and handed over to someone in a nice neat package.
But I can help you explain to your child who God is.
And I aim to.  With the help of Apologia.
Like Grapevine, I have gotten to know the faces behind the  company.  These are real, sweet people.  Actually the word that comes to mind:  servants.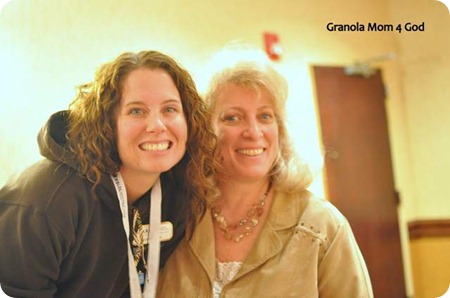 The women that serve behind Apologia serve with absolute joy.  Meet Liz and Michelle.
They give freely of themselves.
Apologia is MORE than a curriculum company.  (Remember my Apologia Live experience, which is now called Real Refreshment?) They care about the hearts and minds of the people NOT even using their textbooks.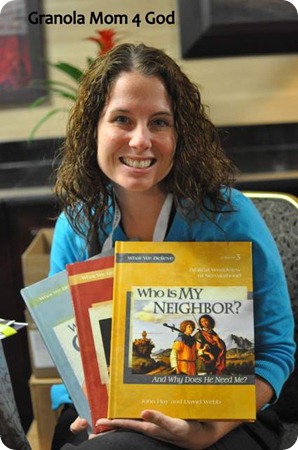 The blessed winner of this $90 giveaway has the choice of winning the textbook, notebooking journal, CD, and coloring book of Who is God?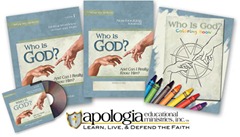 or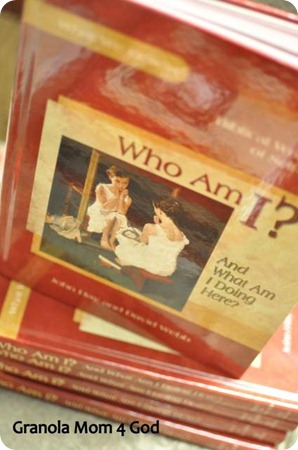 Folks, I'm jealous.  Actually, we have almost everything that you would receive in the Who is God? bundle, minus the CD.  But I have my eye on the Who Am I? bundle for the fall.
Yes. I. Do.
So, you want to win this.  I'll give you a head start.
What you believe . . . what your child believes about the world and how they fit into the grand scheme of things . . . is critical.  Why?  Well, isn't that what you want to know . . . why you want this book?  Heck, try and win this bundle for yourself, not just your children.
Then, I want you to click on that silver button on the What We Believe page and I want you to pick a blog to visit.  Next, read their review and leave that writer a comment.  Why?  Because reviews are the HARDEST blog posts to write.  They – take – a lot – of – time.  Bless that woman for her hard work.
I know.  I am making you work for this a little bit more than my normal giveaways.  Here is why . . . Apologia is like a family.  I value and appreciate their heart. We have been one of the MANY families they have blessed.  I want to bless someone else in return.  And receiving a comment on a review post is like a big fat tip in the tip jar – go tip some sweet blogger!
Finally, come back here to enter your information into Mr. Rafflecopter.
a Rafflecopter giveaway