Winners and #hotelbedjumping
Dec 10, 2012
This post may contain affiliate links. Additionally, remember that I am not a doctor and any health statements must be verified by your doctor. Read my full disclosure policy
here
.
While we were jumping on beds this weekend, some of you became winners.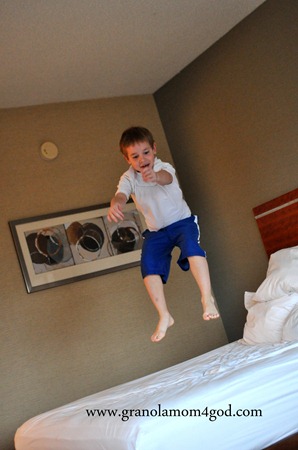 Congratulations to Lawana! Lawana won the Nerdy Ned: Totally Awesome, Super Cool Bible Stories book with this blog comment,
I have 4 so we have lots of papers and 'crafts' around here. If we don't file it, we stick in a drawer somewhere. LOL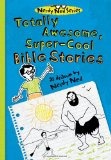 Did you miss the review? Check out what Mr. Smackdown thought of this boy book or snag you copy on Amazon today!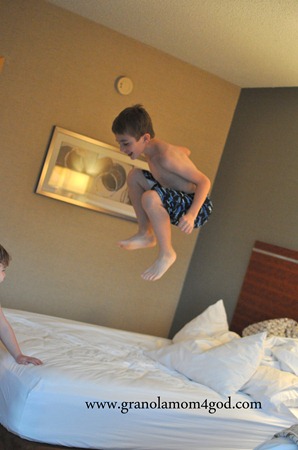 Grapevine Studies: Birth of Jesus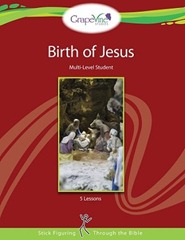 Love, love, love this study . . . and Dianna and I are working on something super special to involve your preschooler more as you read through the scriptures.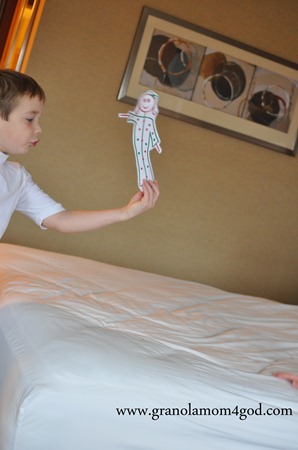 Until I can officially announce this new development at Grapevine Studies. . . the winner of the Birth of Jesus is: Sundae.
Sundae wrote,
We just told them we're having a new baby. Everyone is always excited when a new baby comes along!
There is still time to download and use the Birth of Jesus. While you may be busy crafting away and doing Advent activities, The Birth of Jesus provides a sweet time of fellowship before bedtime – allowing Dad to be involved in your Christmas preparations.
And I still have a special sale page just for my blog readers . . . go get your Birth of Jesus study today!
Precious Moments Christmas Storybook Winner
Rebecca from Raven Threads won the Precious Moments Christmas Storybook.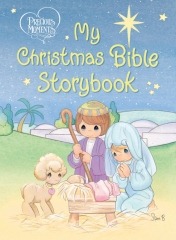 She wrote,
Awww! My 19 month old girl isn't old enough to tell me what Christmas is about, but my rowdy 2 year old boy said Christmas is about "Lightning McQueen and the Bible." My older two roundly corrected him to tell him about Baby Jesus! LOL
You can read my review of this timeless book or head on over to Amazon to grab your copy.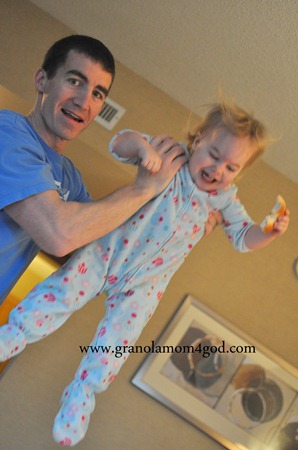 Giveaway Still Going On
Don't forget to enter the Pick And Draw giveaway!!! Two more days left!