Ziggy and Gabe: An All About Reading update
Jan 30, 2014
This post may contain affiliate links. Additionally, remember that I am not a doctor and any health statements must be verified by your doctor. Read my full disclosure policy
here
.
He has mastered the art of making faces to demonstrate his current mood.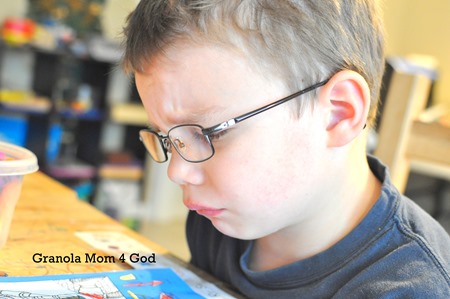 In public, he is typically smiling. And that smile is UNFORGETABLE, mainly because it has been toothless for three years. But I have the distinct pleasure of encountering other endearing Gabe faces.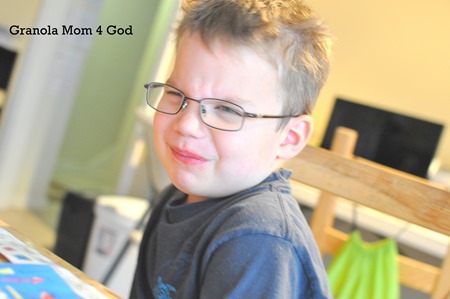 Because some of these faces risked the possibility of becoming permanently engraved on his face, we created the "No Complaining" essential oil roll on.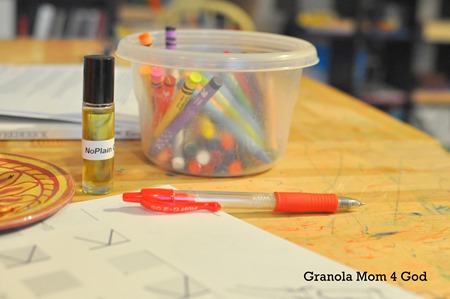 I should have known that all he needed was a snack and Ziggy.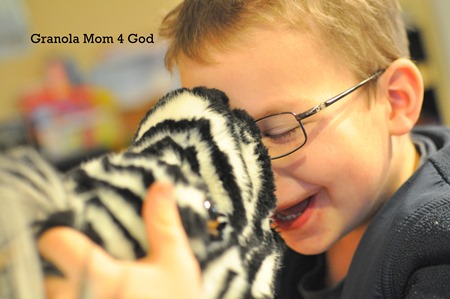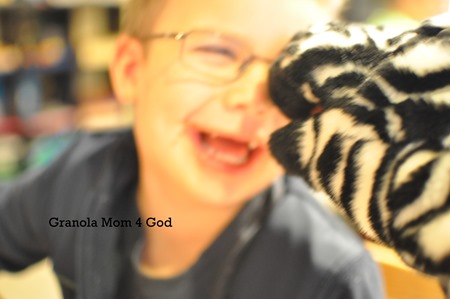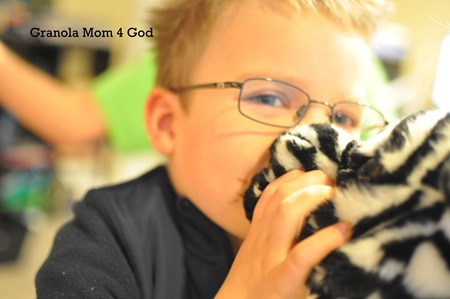 As you can see, All About Reading Pre-Level 1 is working well for Gabe. Almost too well, because he nearly wakes up each day with Ziggy on his mind.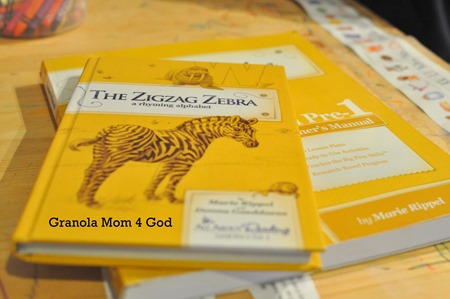 We Changed Curriculum
You might remember that we were using a different curriculum at the start of the 2013/2014 school year. A company had blessed us with nearly an entire curriculum for free when I went to the homeschool convention, from phonics to math to Bible and handwriting. And I really wanted to honor that gift —
BUT . . . the curriculum didn't suite Gabe.
Around November I switched everything for Gabe and went back to my tried and TRUE homeschool curriculums that have been successful in our home.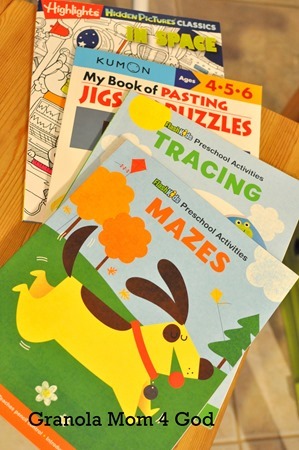 Adding Organization
And I created a new system for Gabe, similar to workboxes, but not nearly as structured.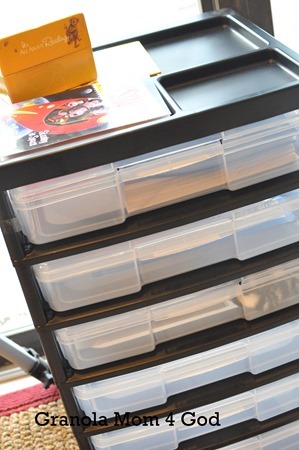 This filing system is from JoAnne's and is really for scrapbooking. But Gabe can pull out each tub and work on whatever he finds in there. Most of the time I pull it out and it has both my teacher book and his student book.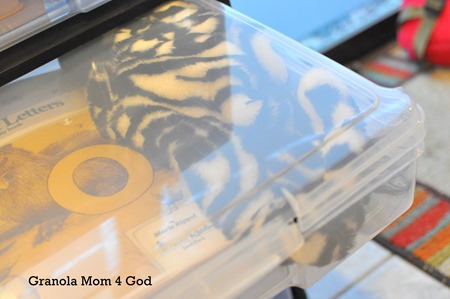 Initially, his books were under his desk in a milk crate.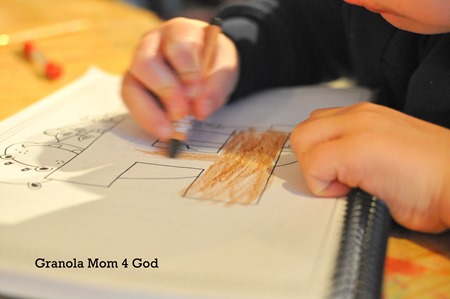 But he would just throw them in the tub and seeing as though I am a bibliophile, this haphazard practice bugged me to no end and was damaging the books.
These changes in the school room have allowed me to see that Smiling face far more often!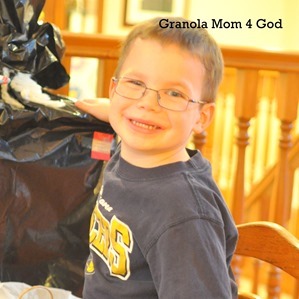 Bonus FREE All About Learning Resources
Be sure to check out All About Learning's new and FREE app for phonetic sounds. We have been utilizing this a lot!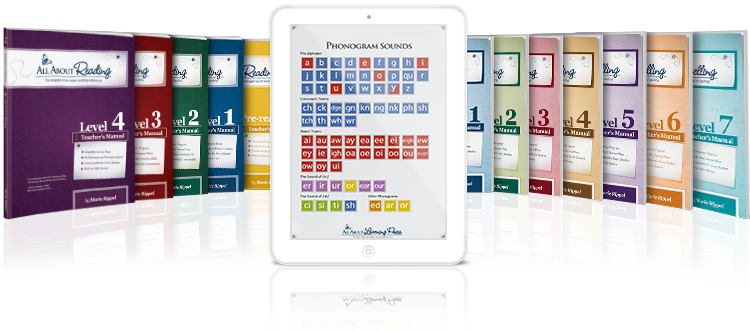 And with Valentine's Day coming up, we will be having some lovey-dovey fun with another FREE download from All About Learning.
Curious about how we have used All About Learning products?
Have you changed your curriculum this year?